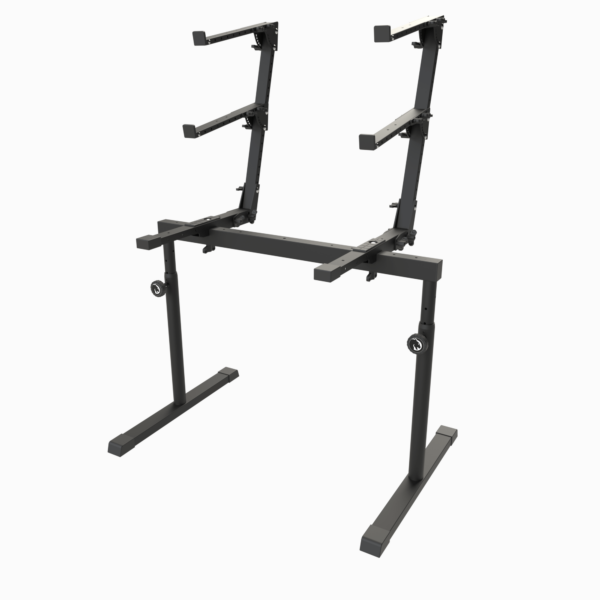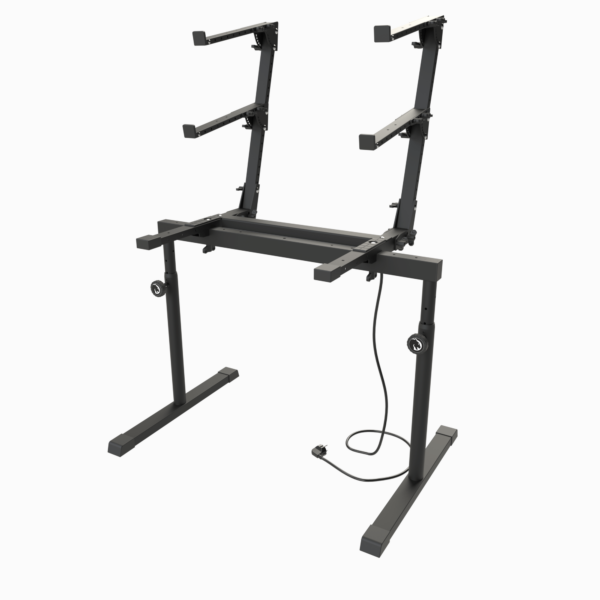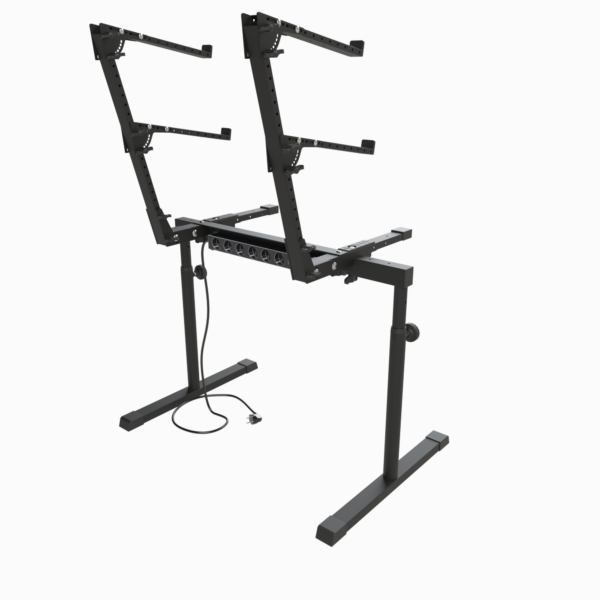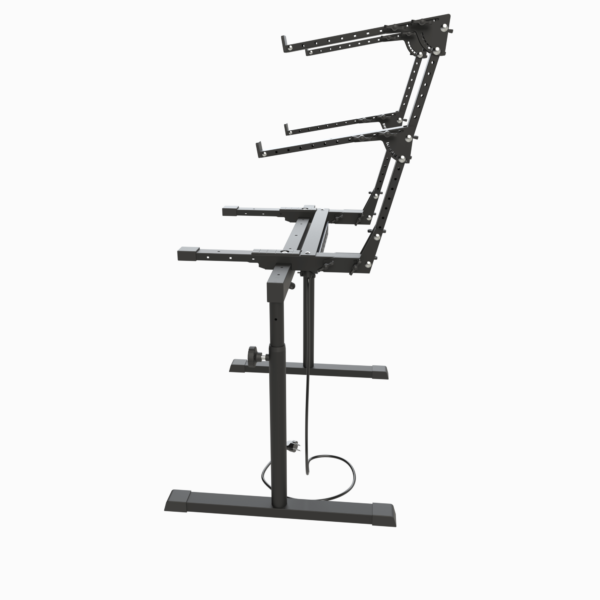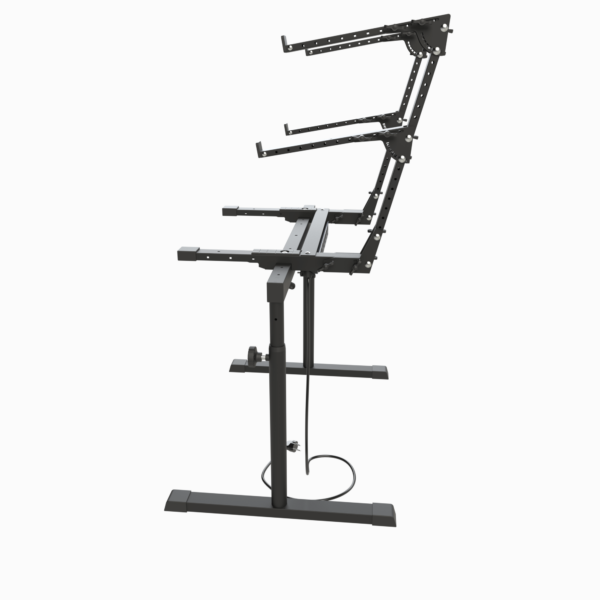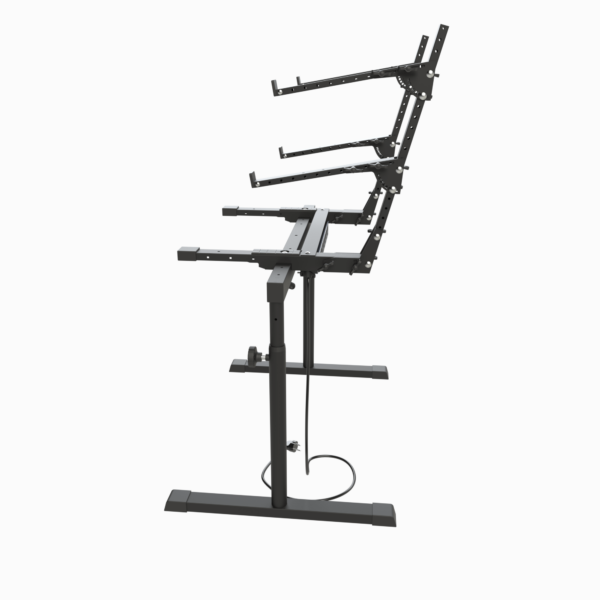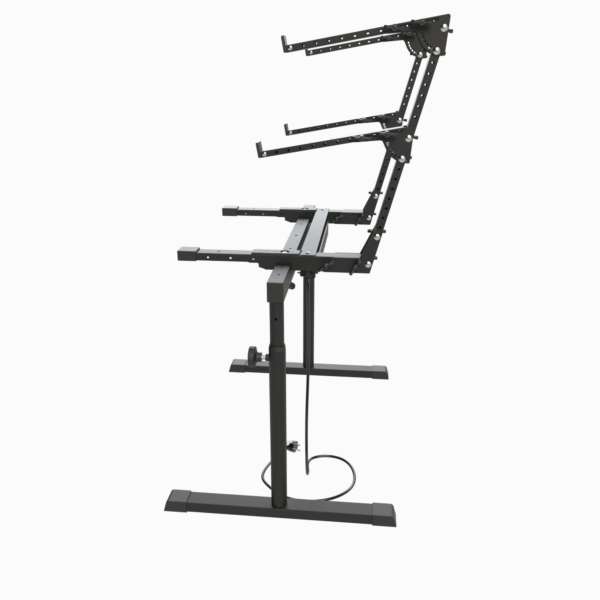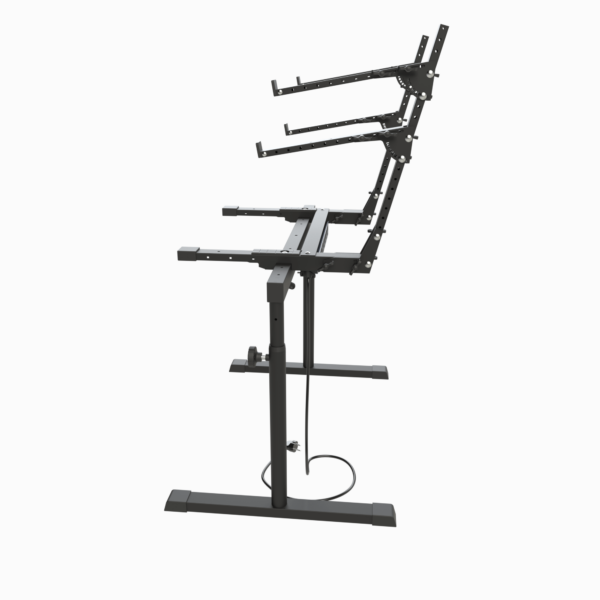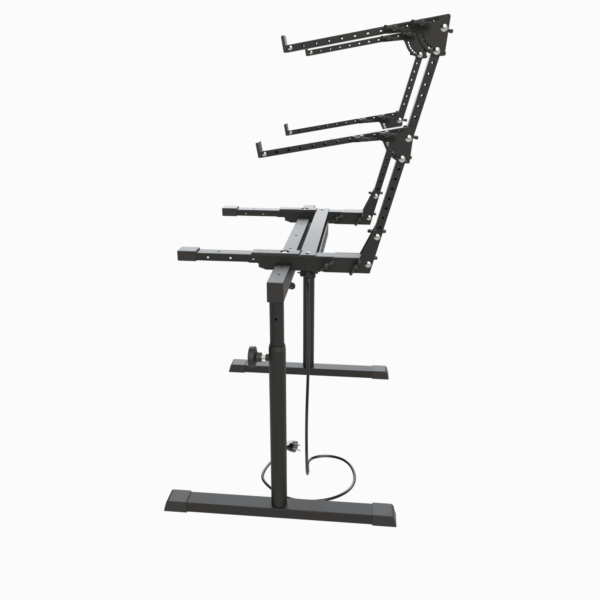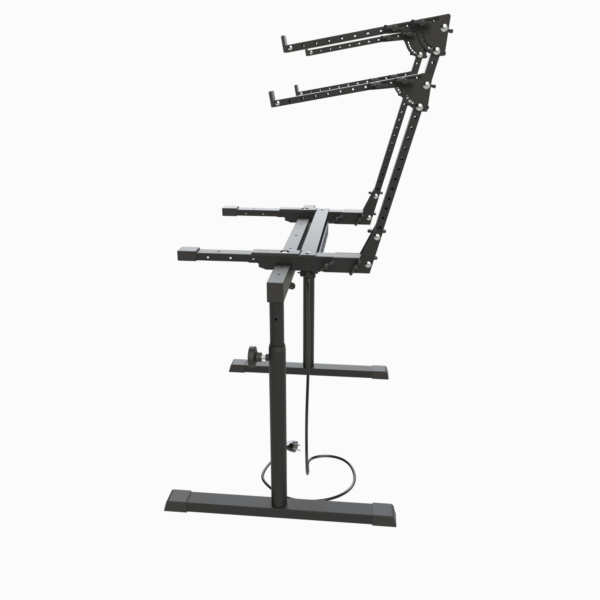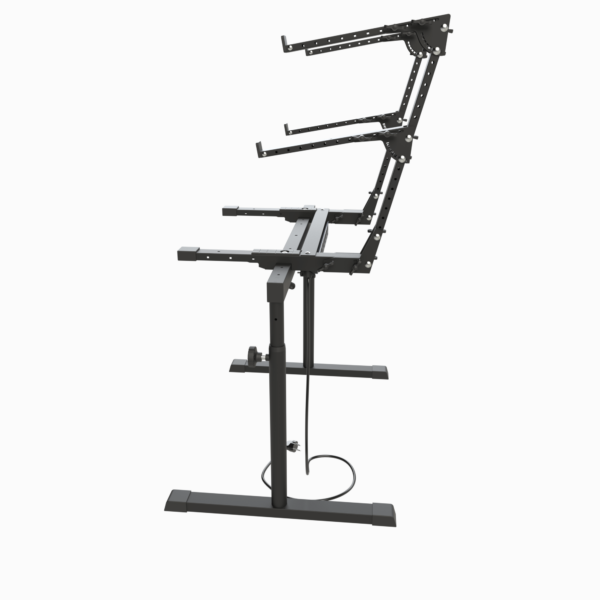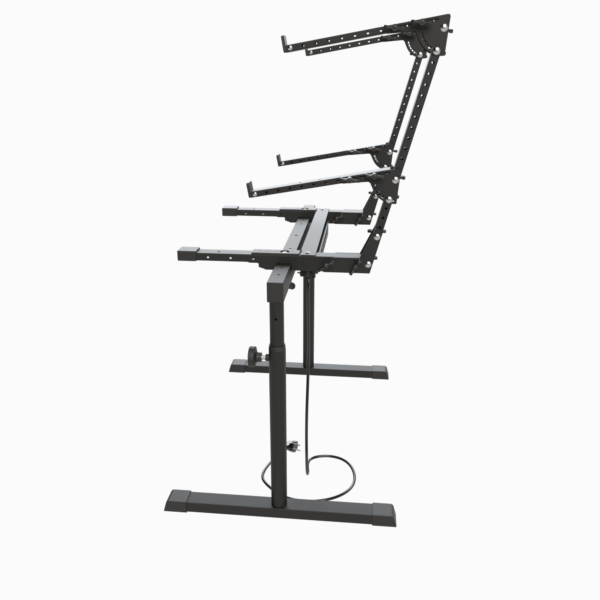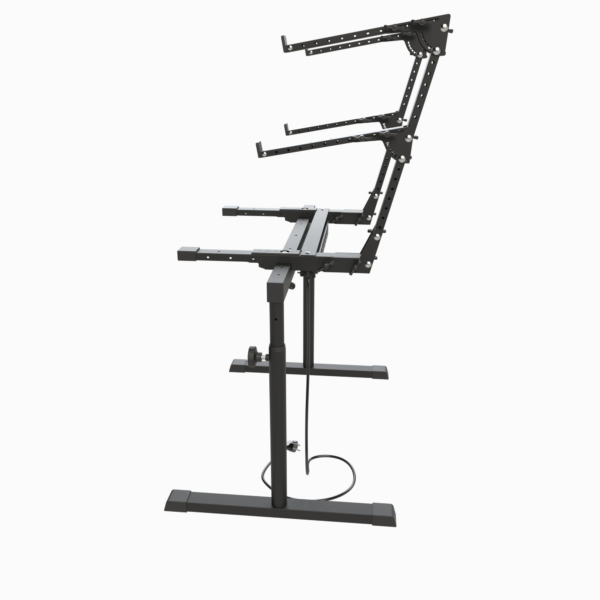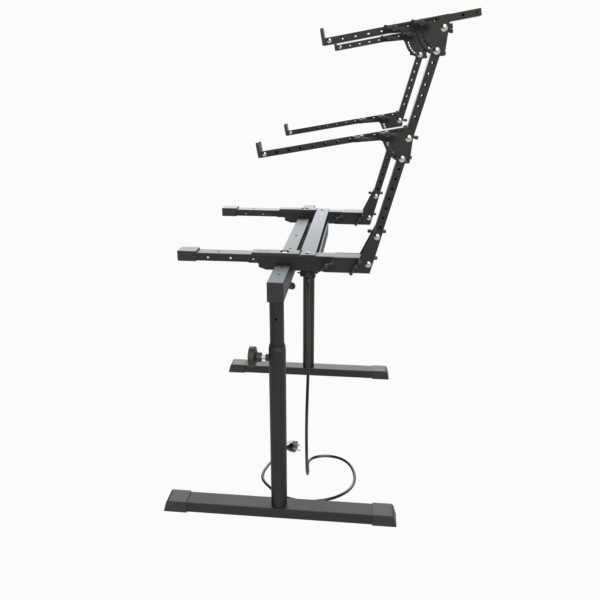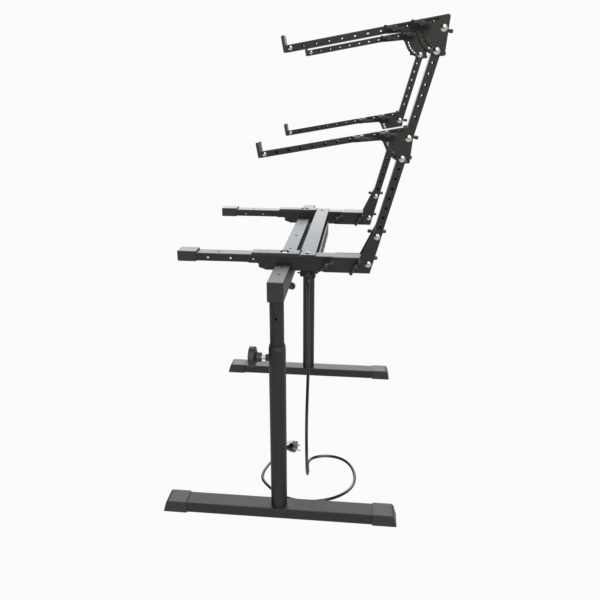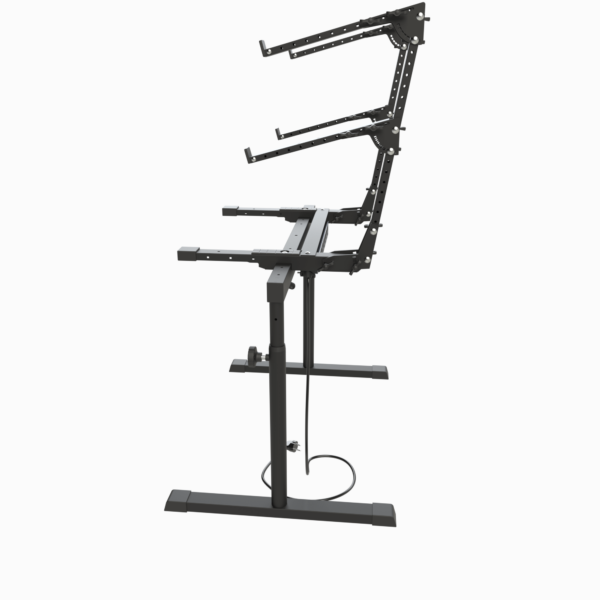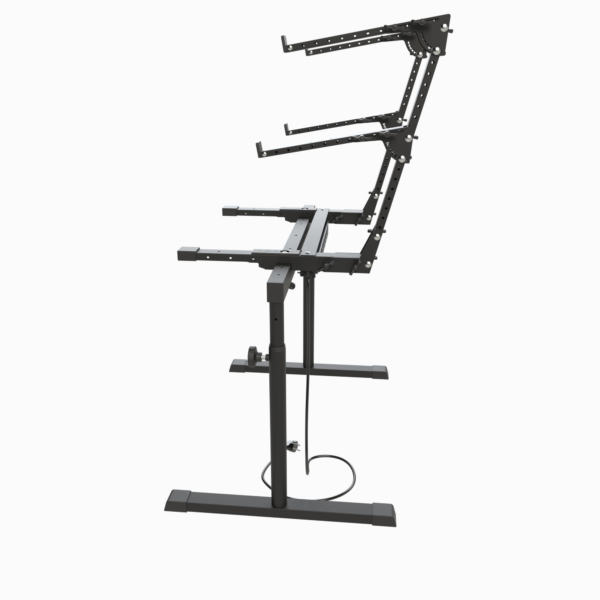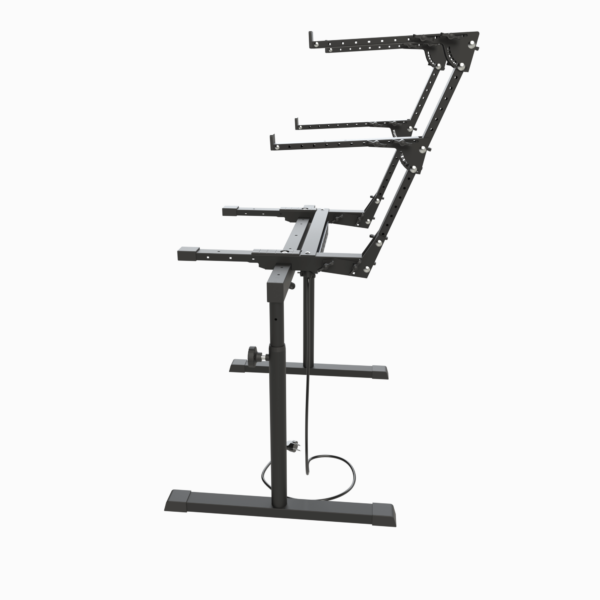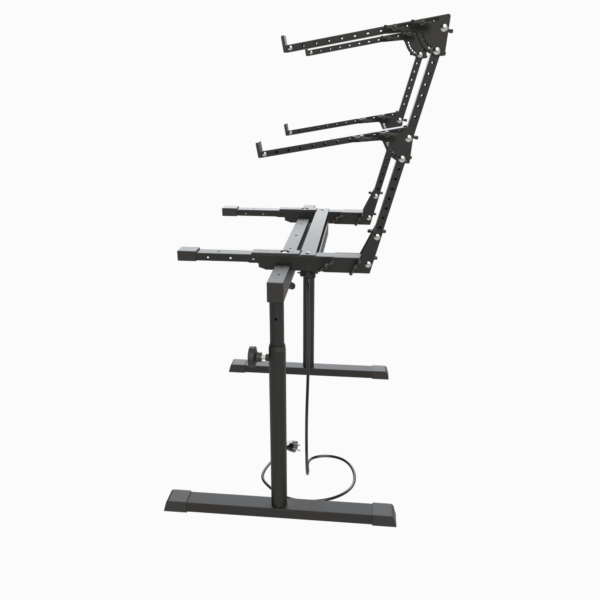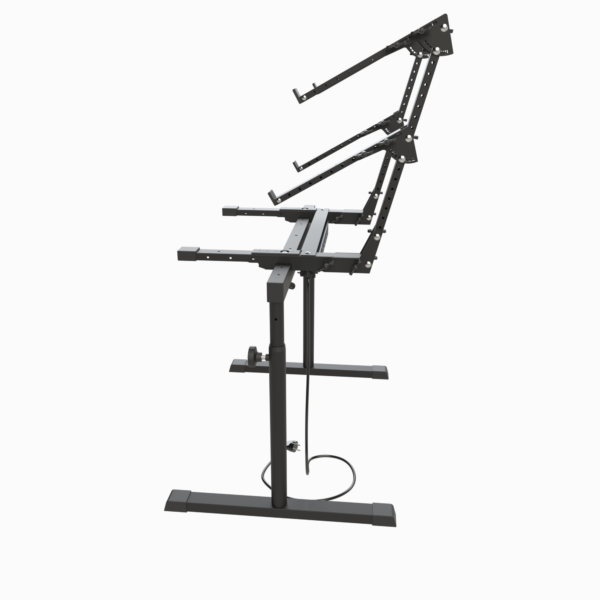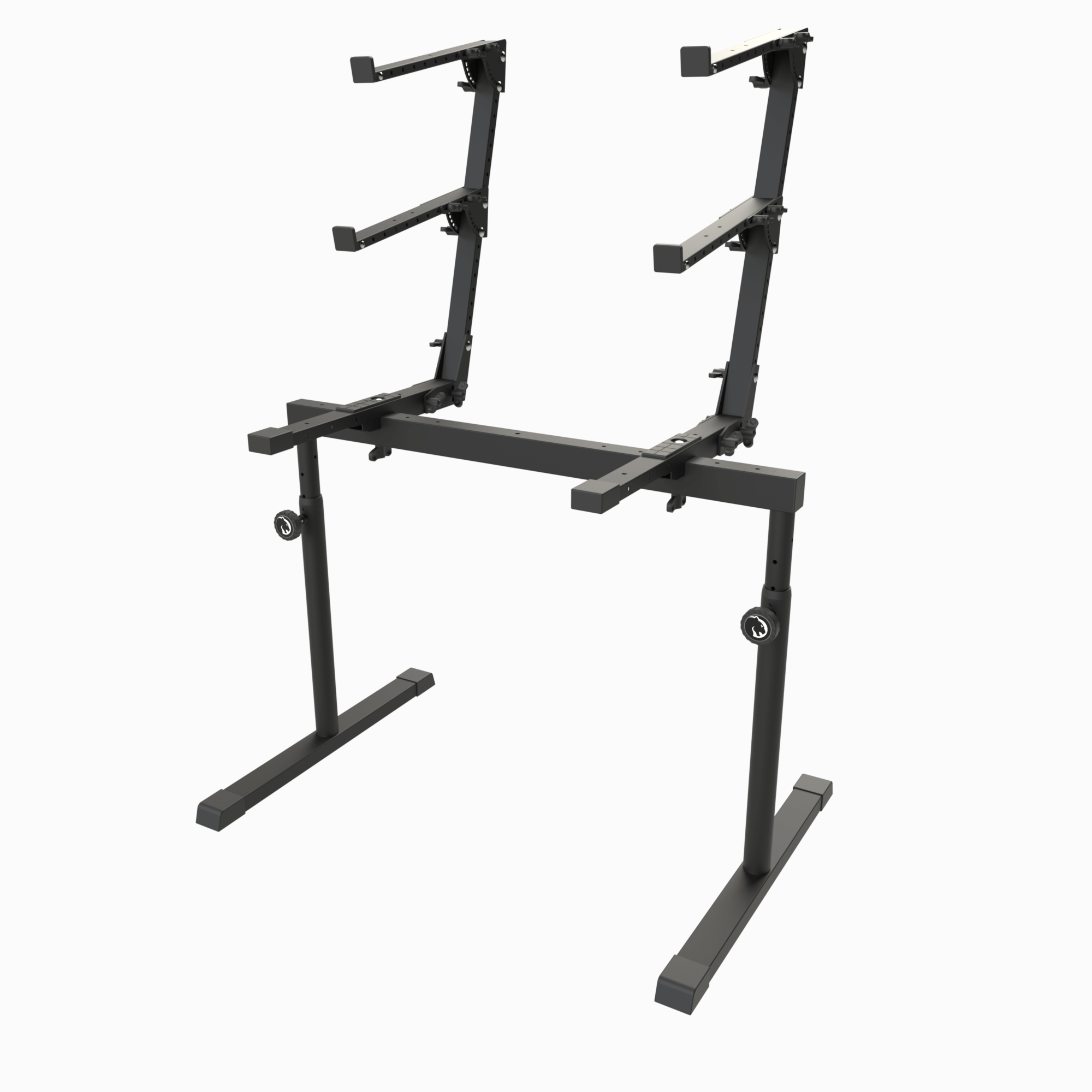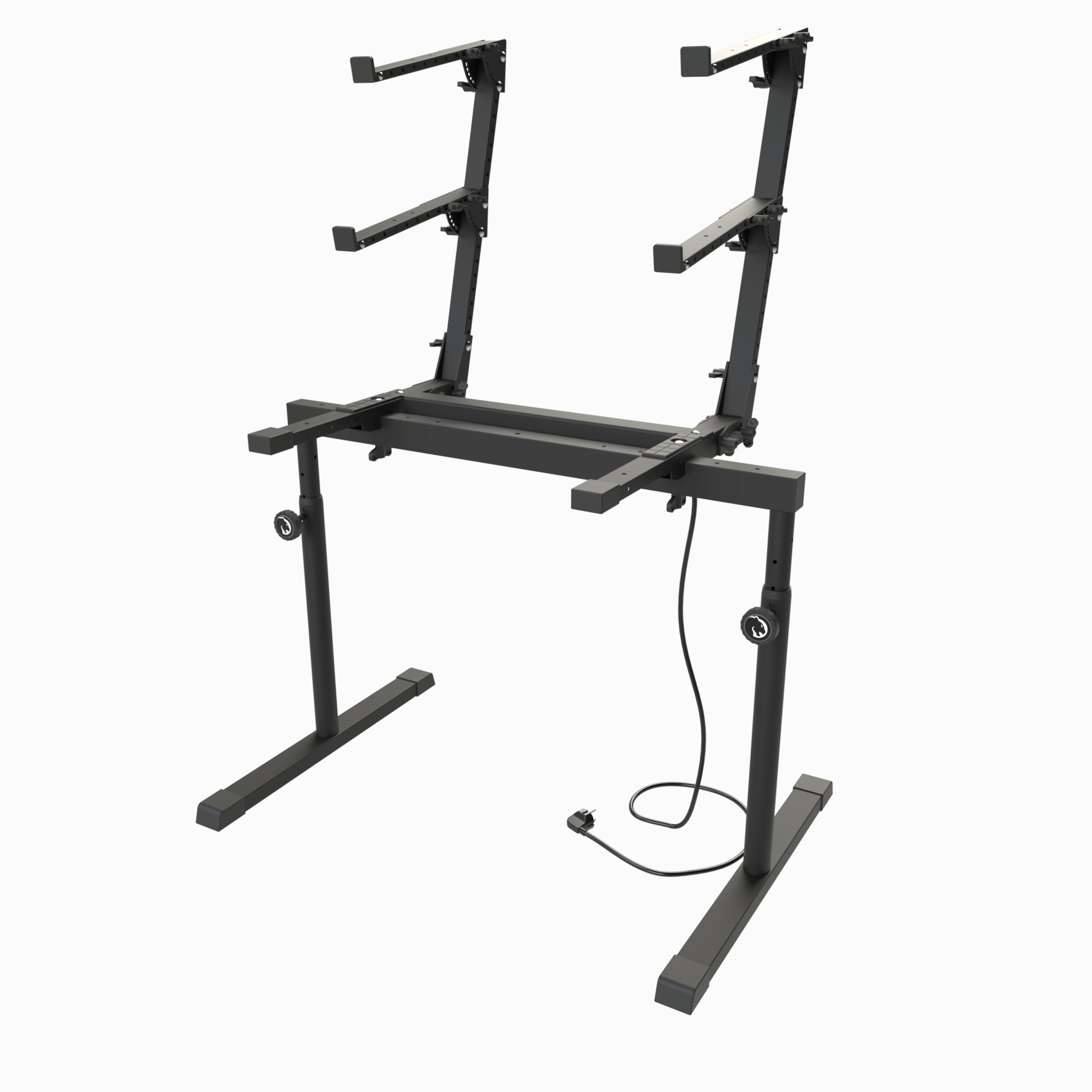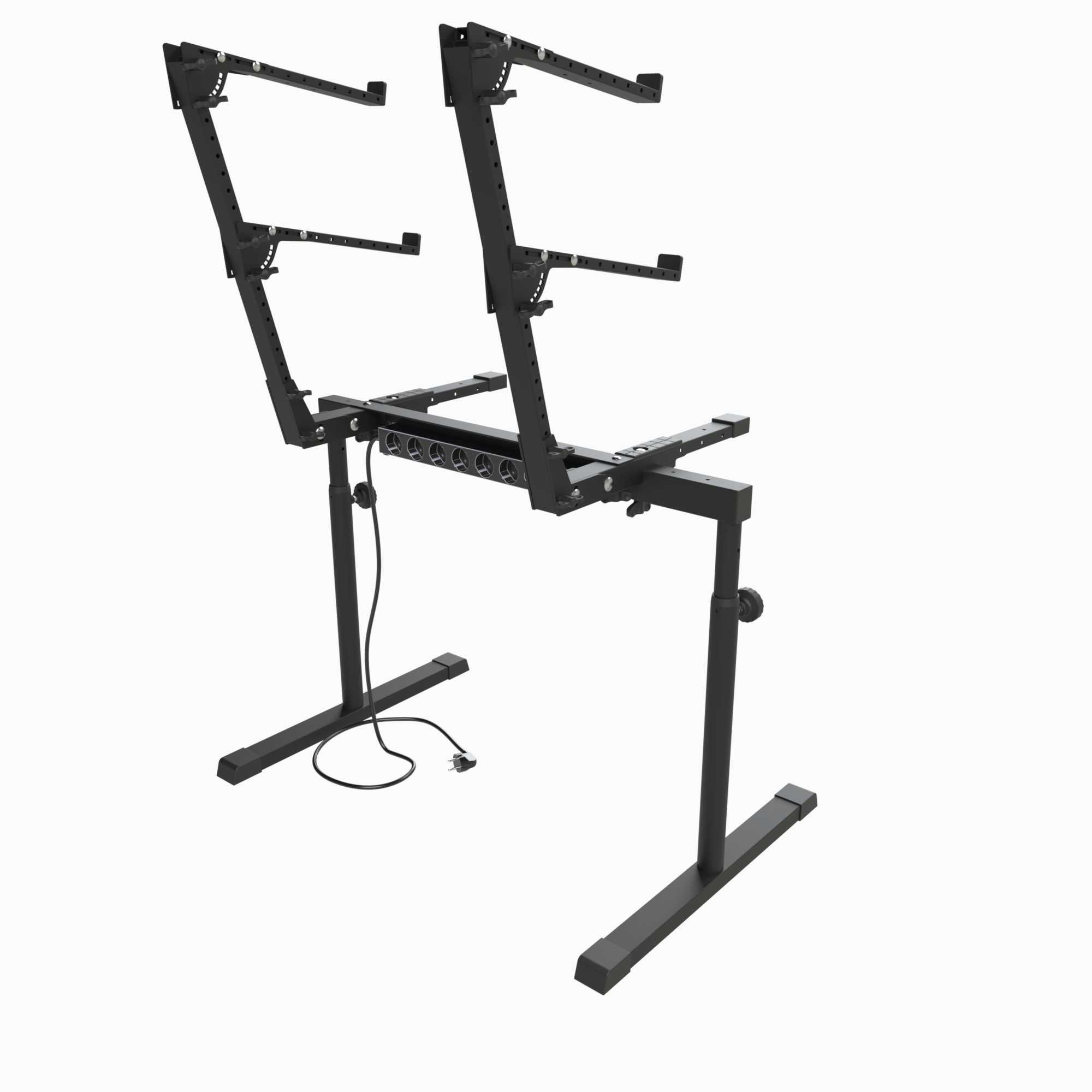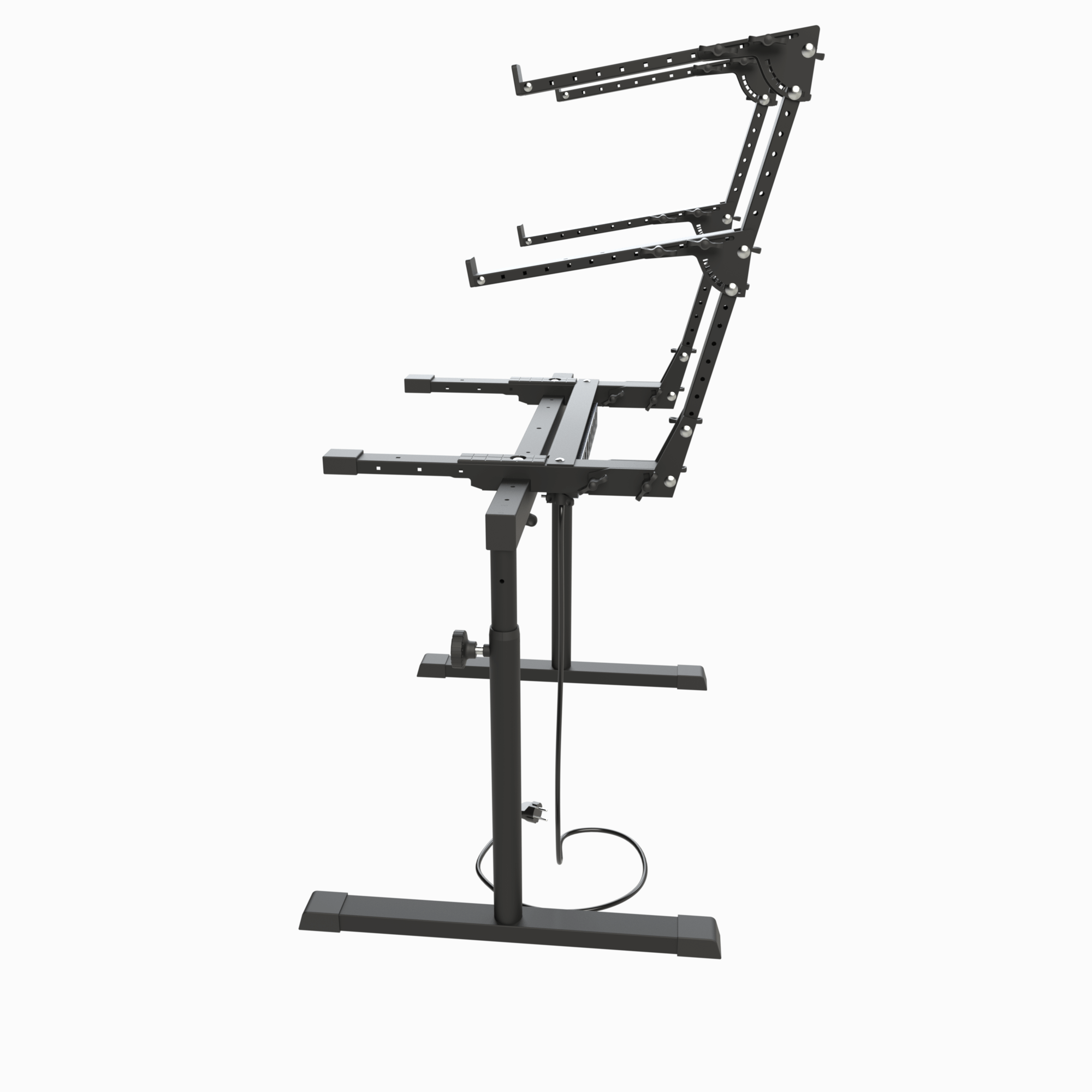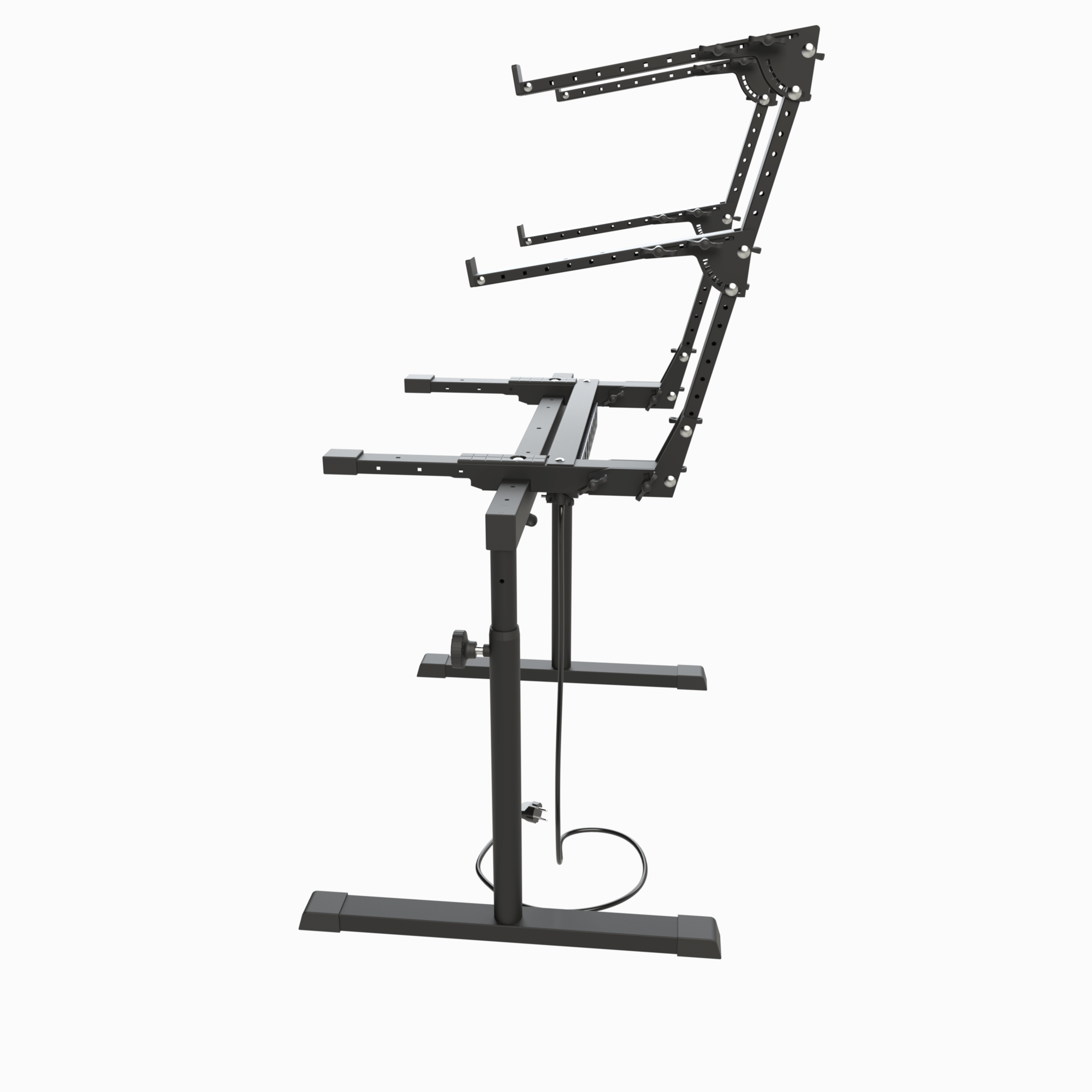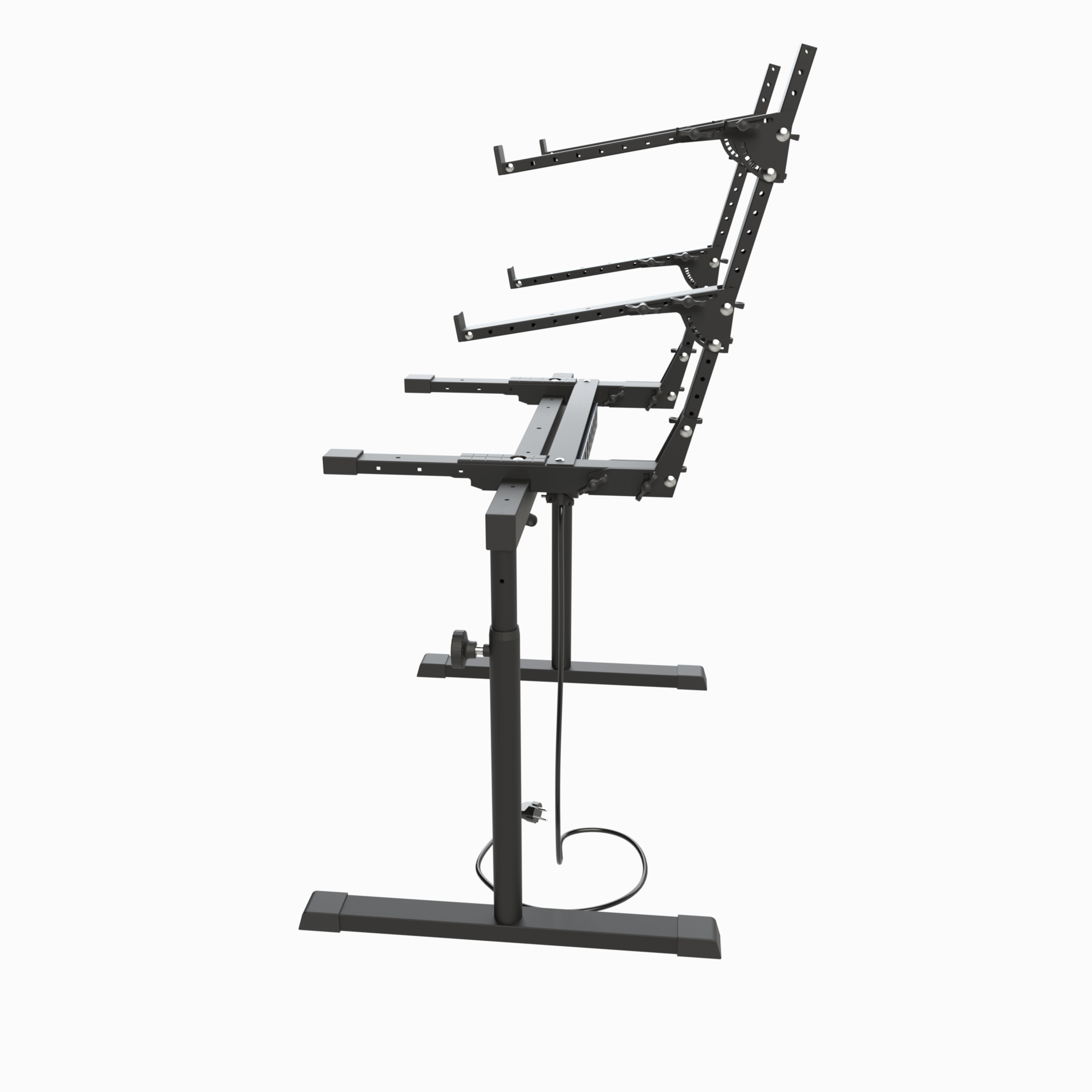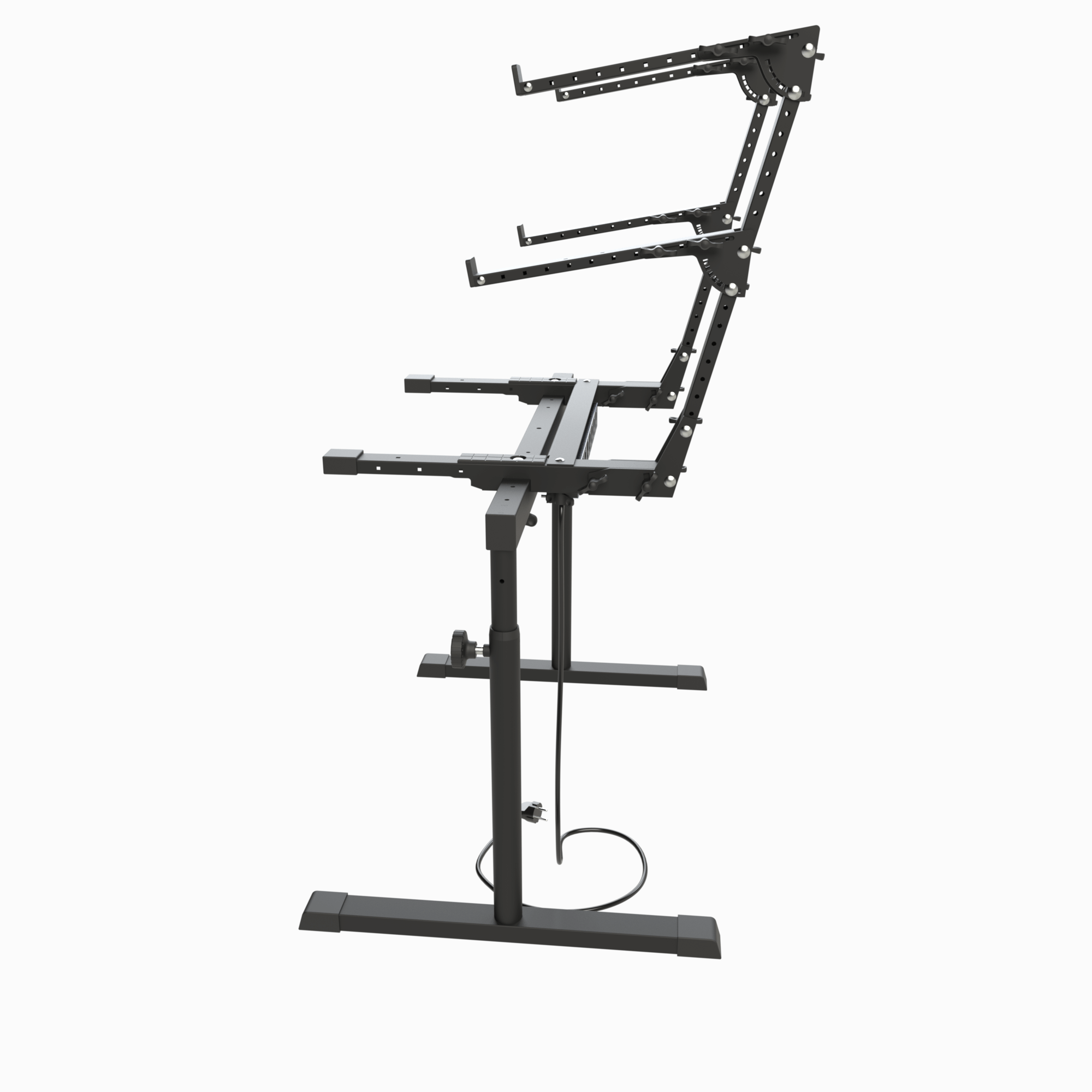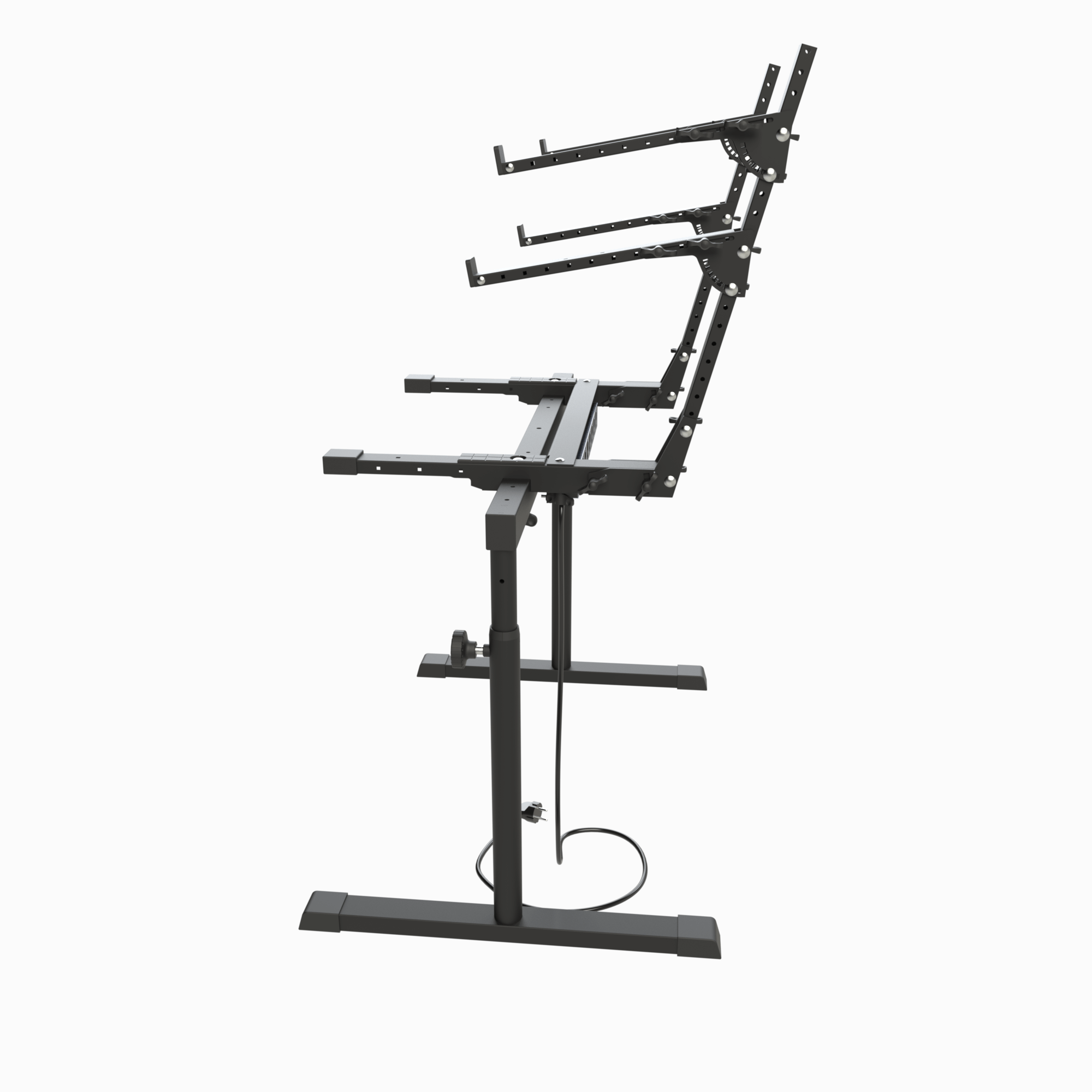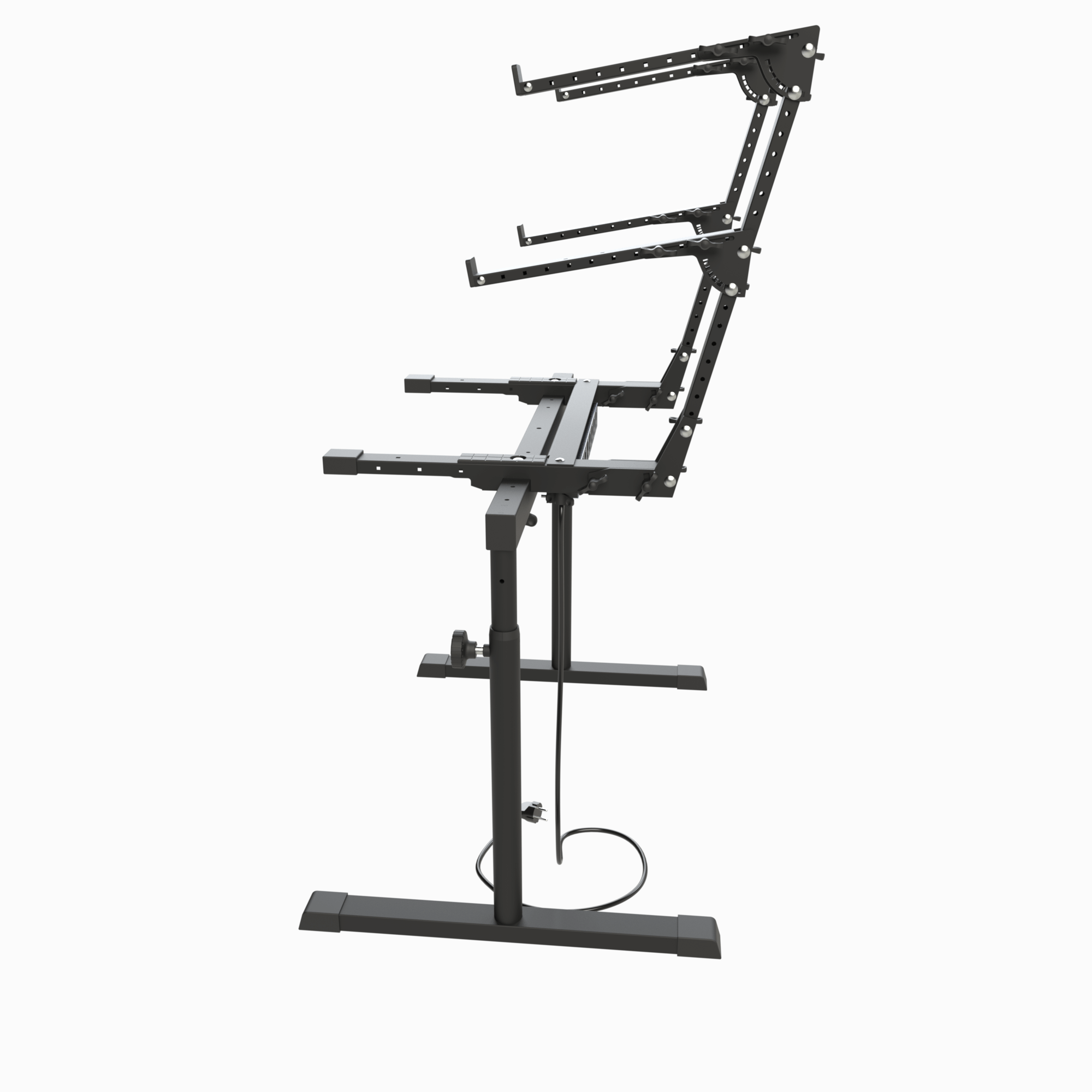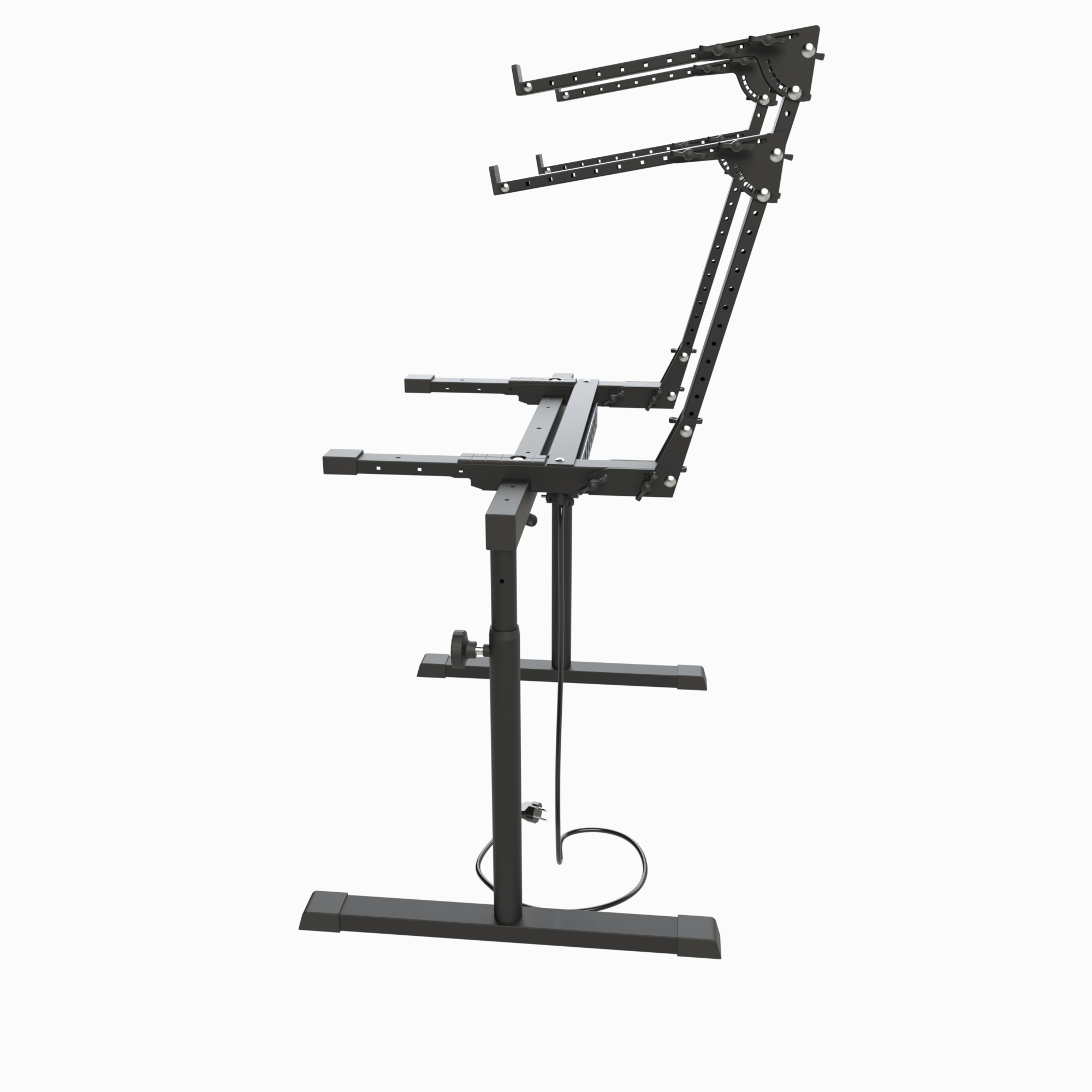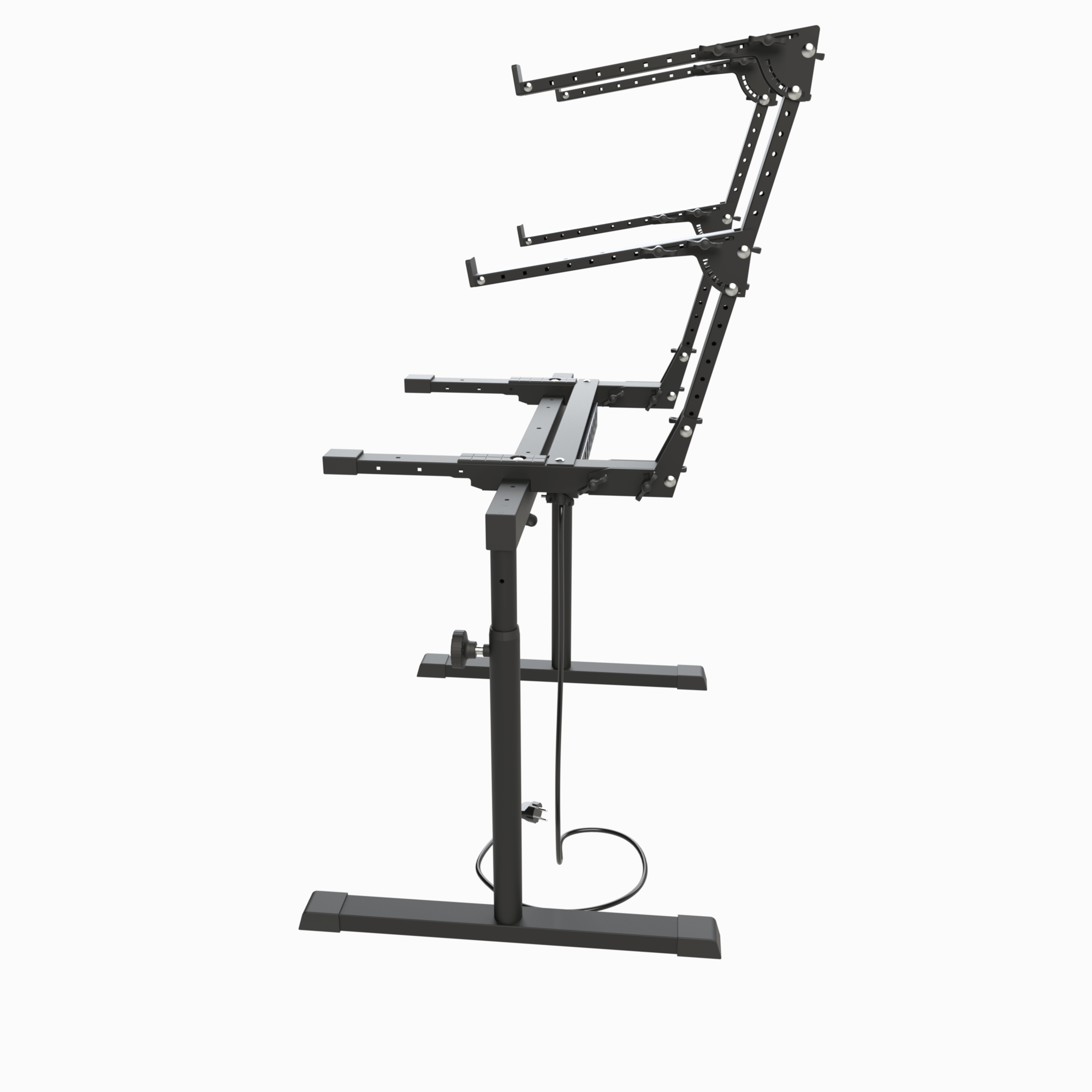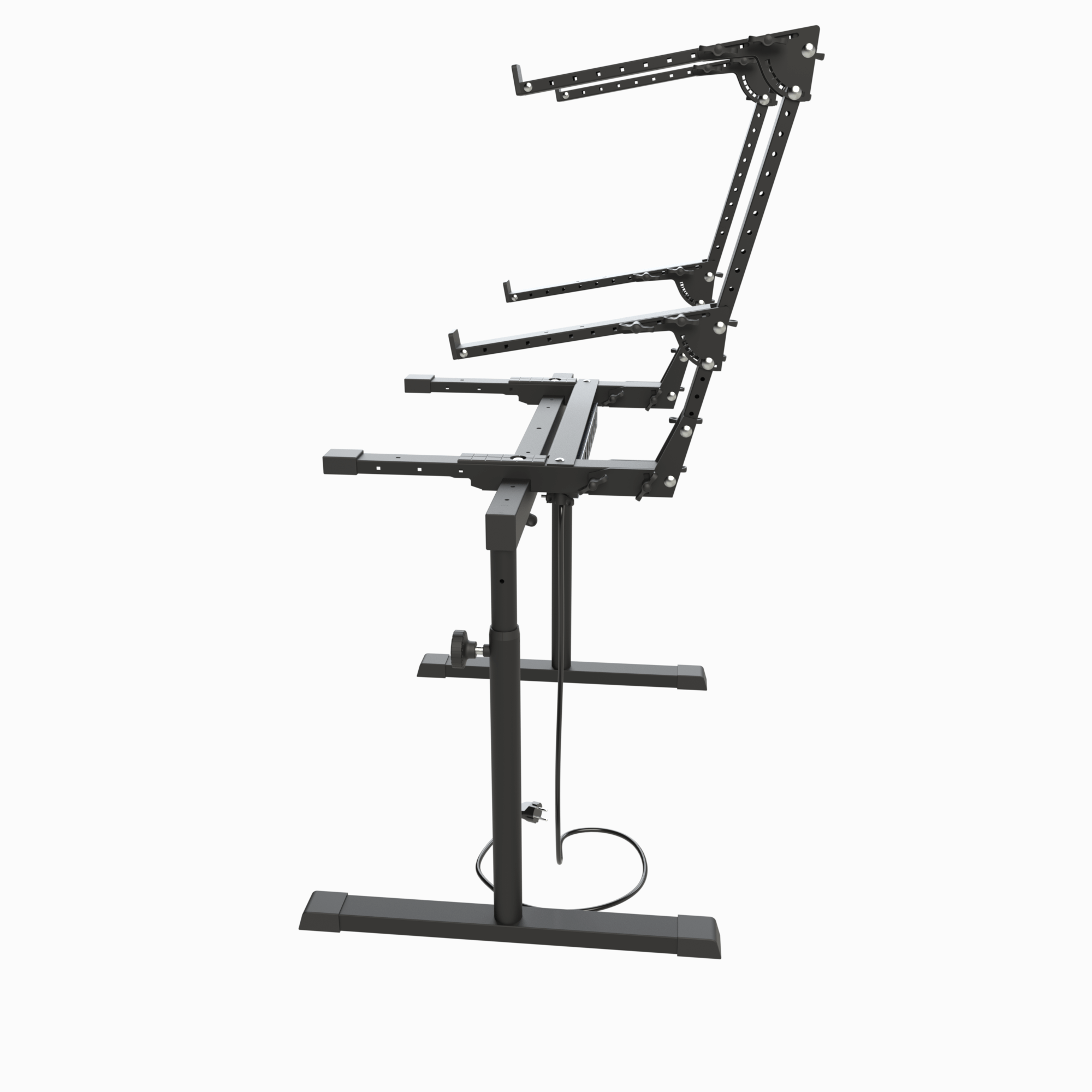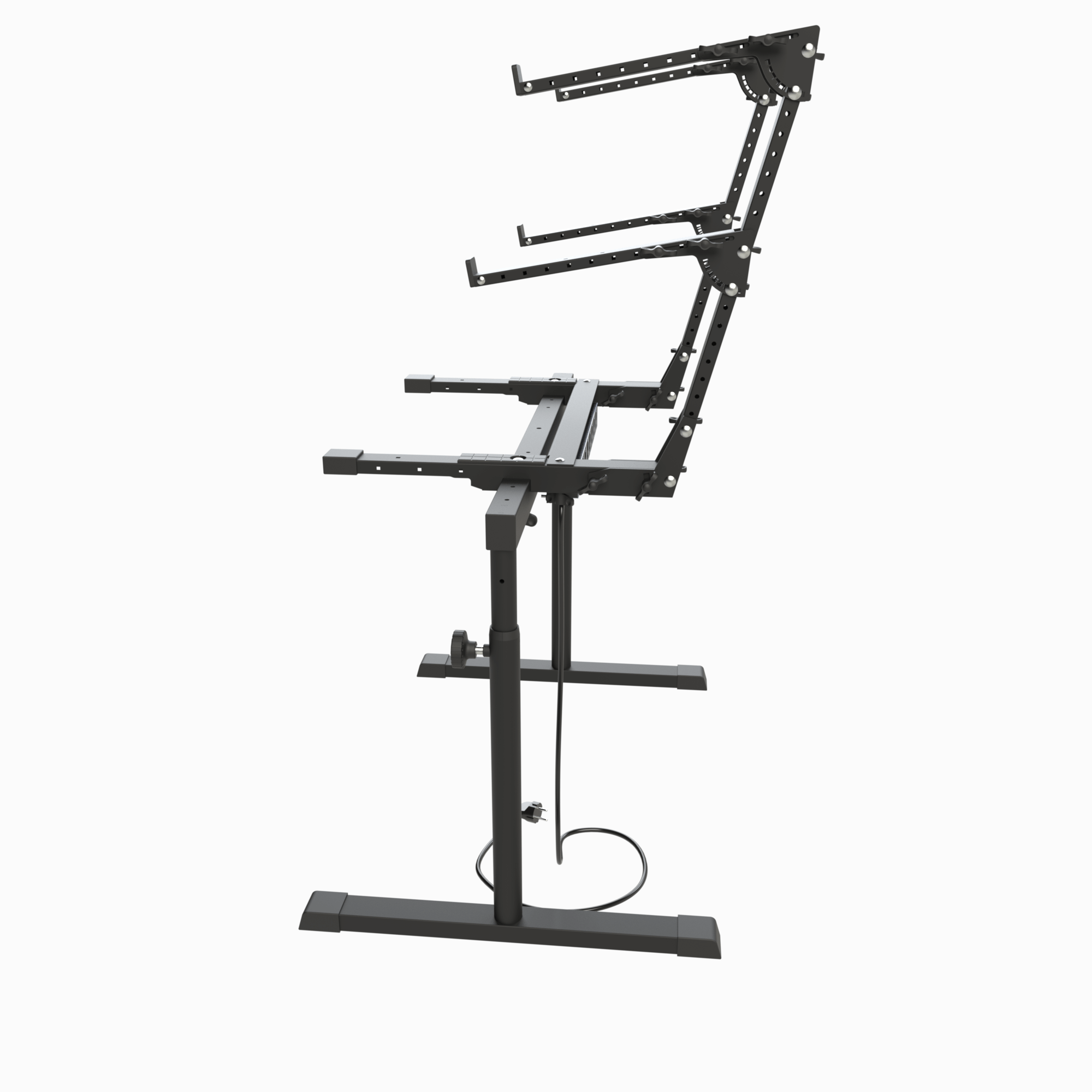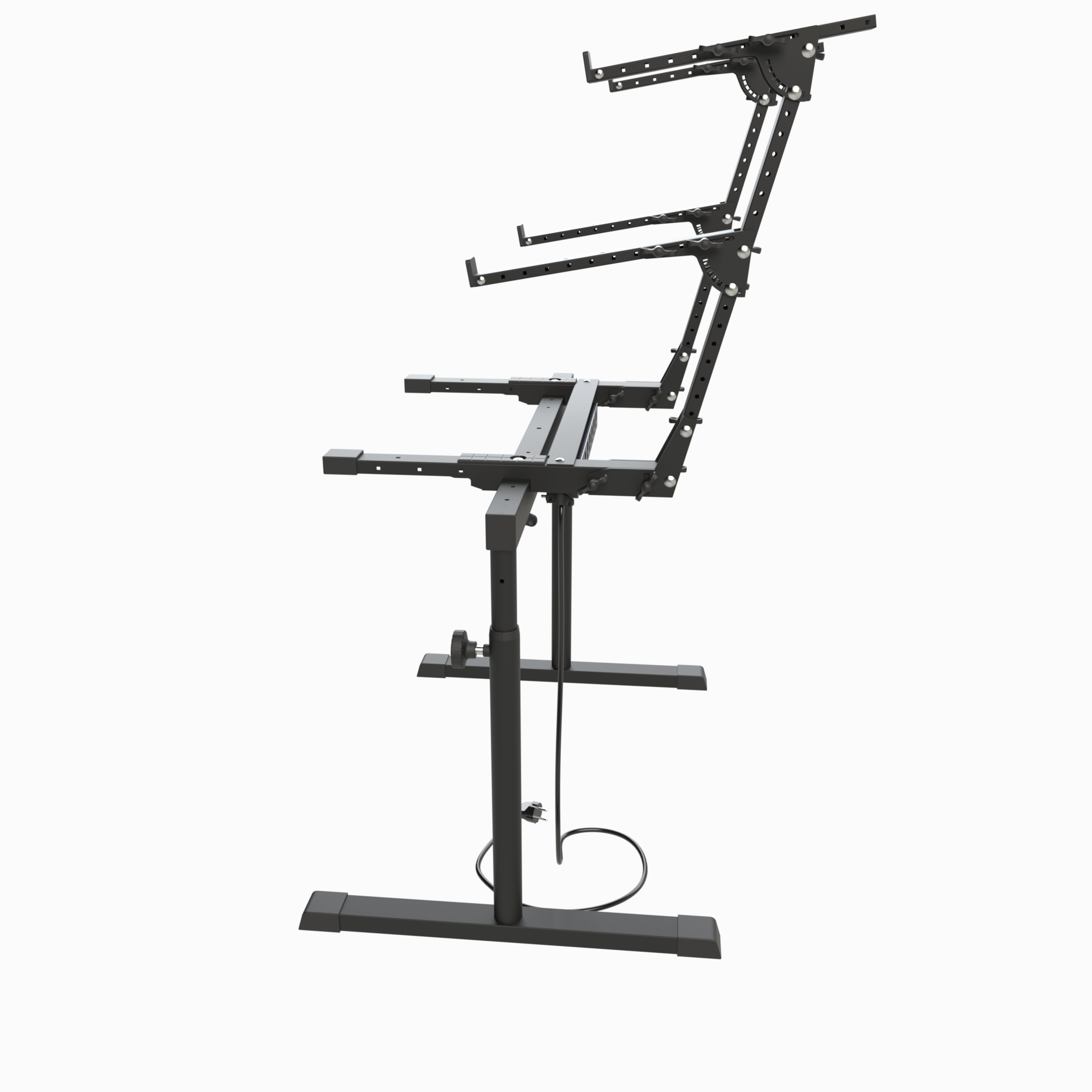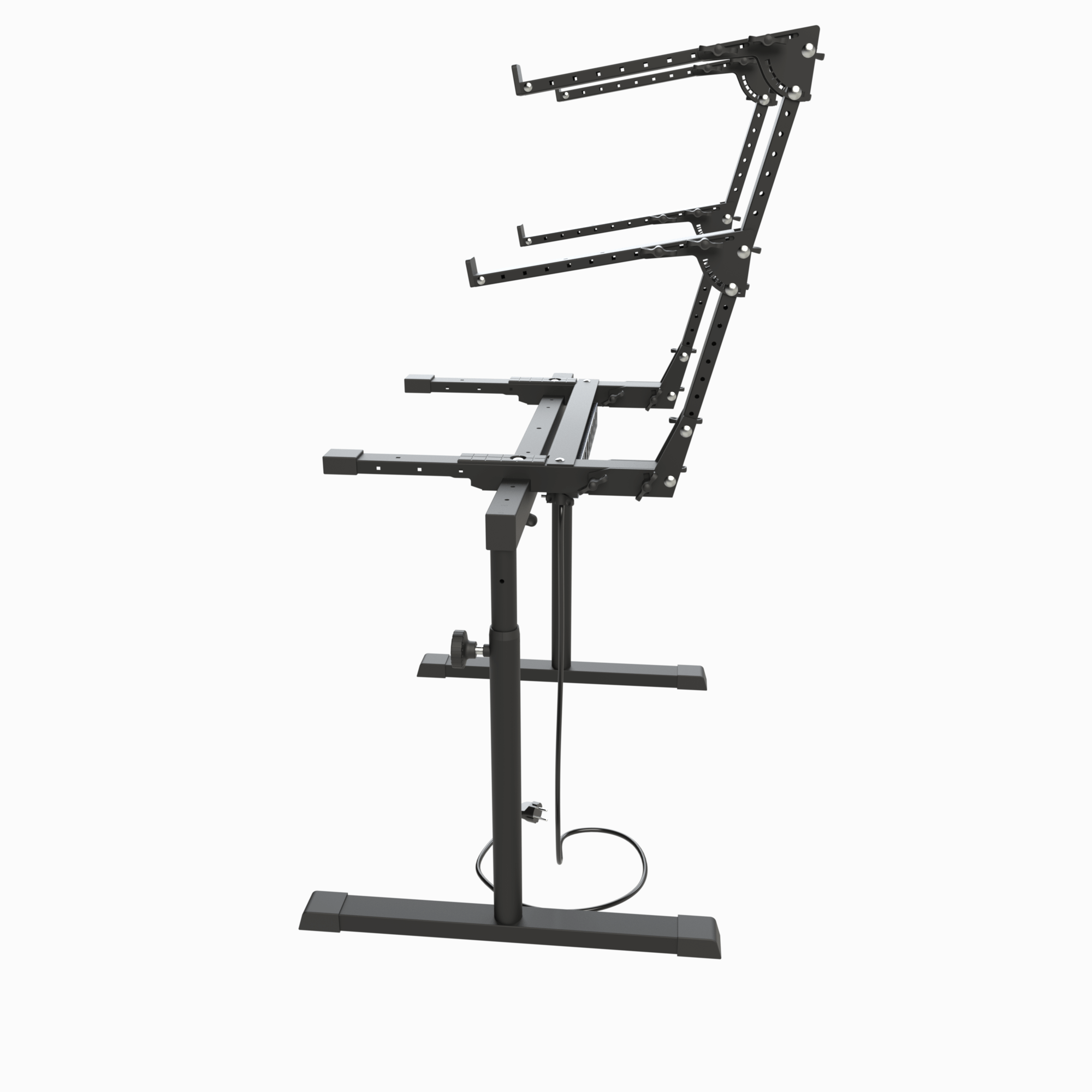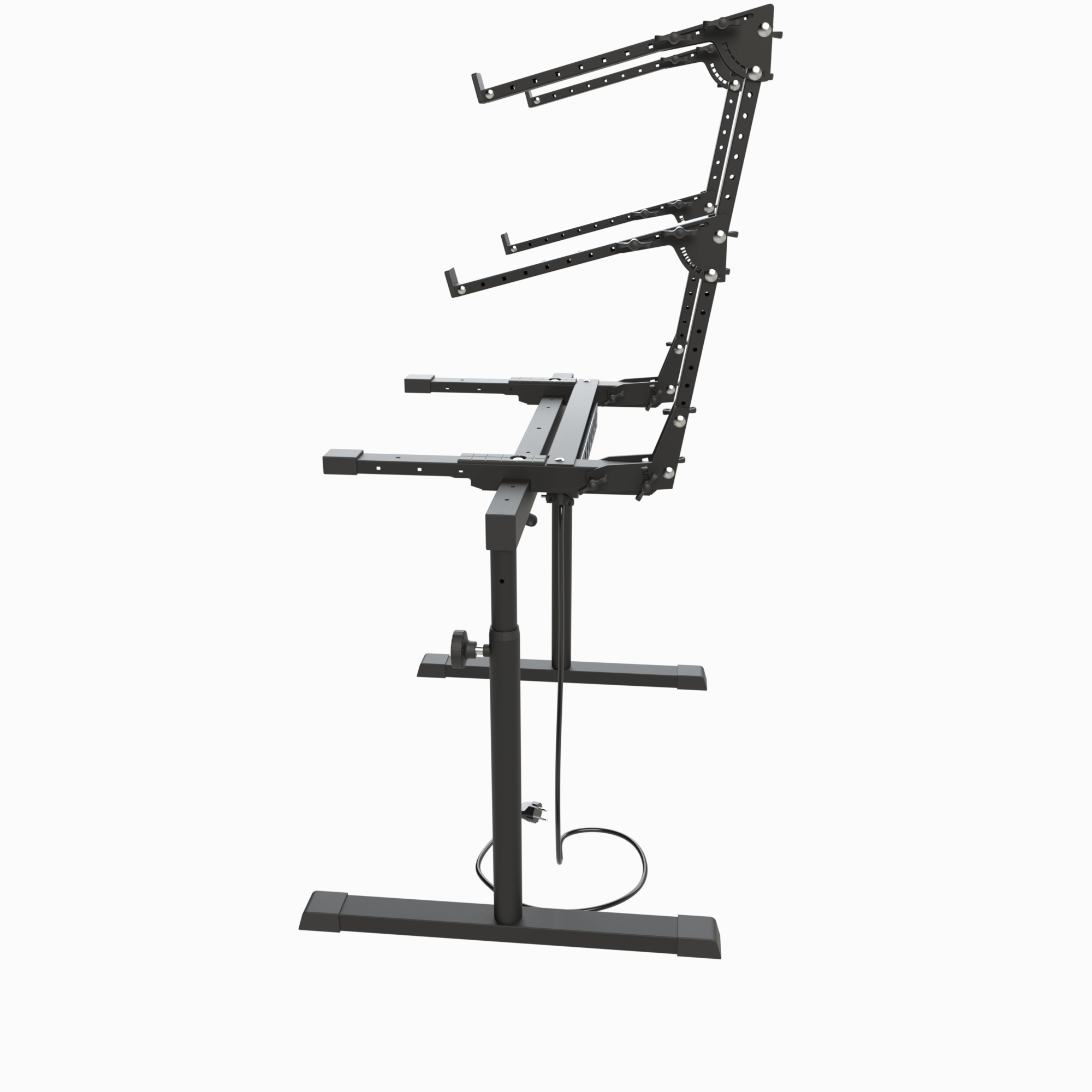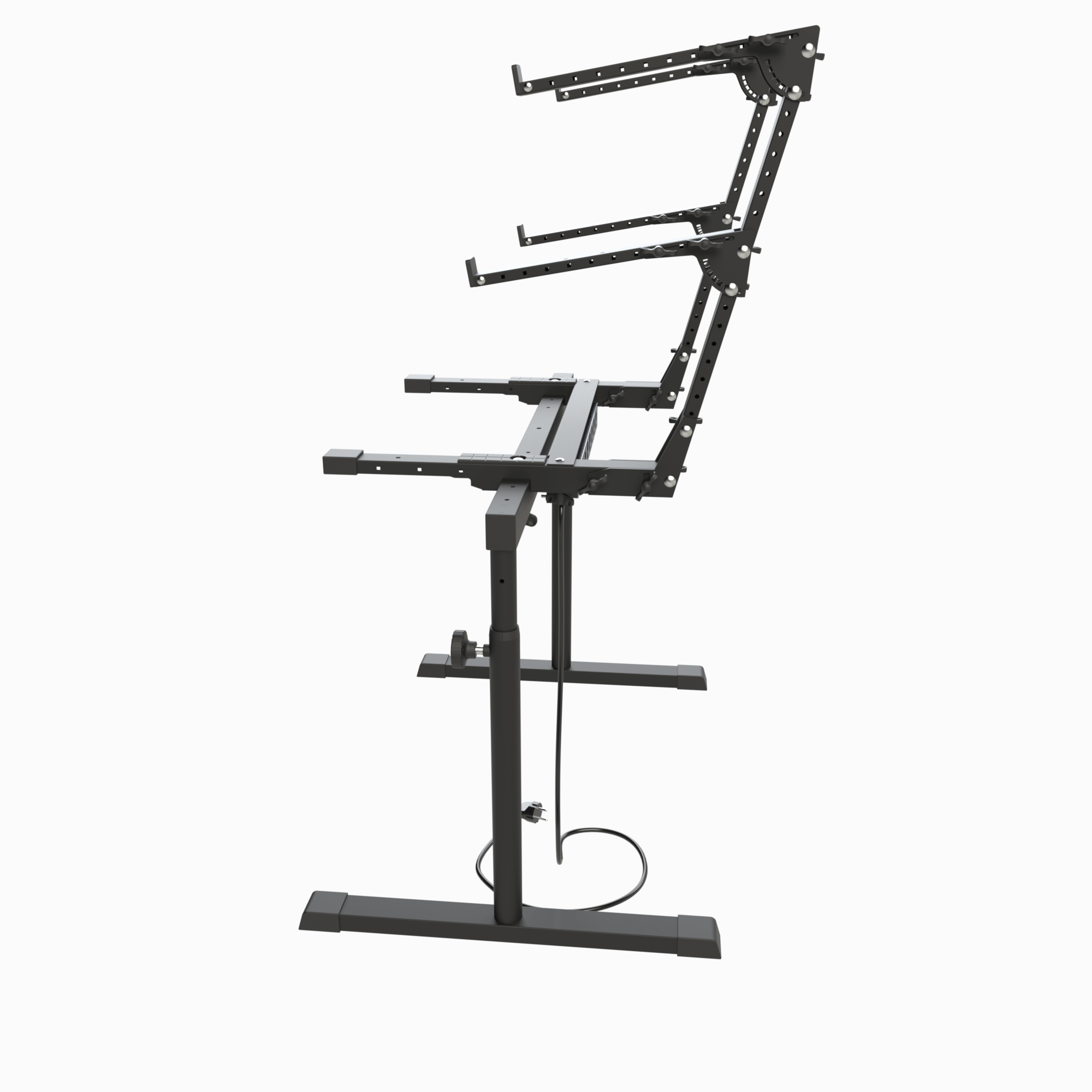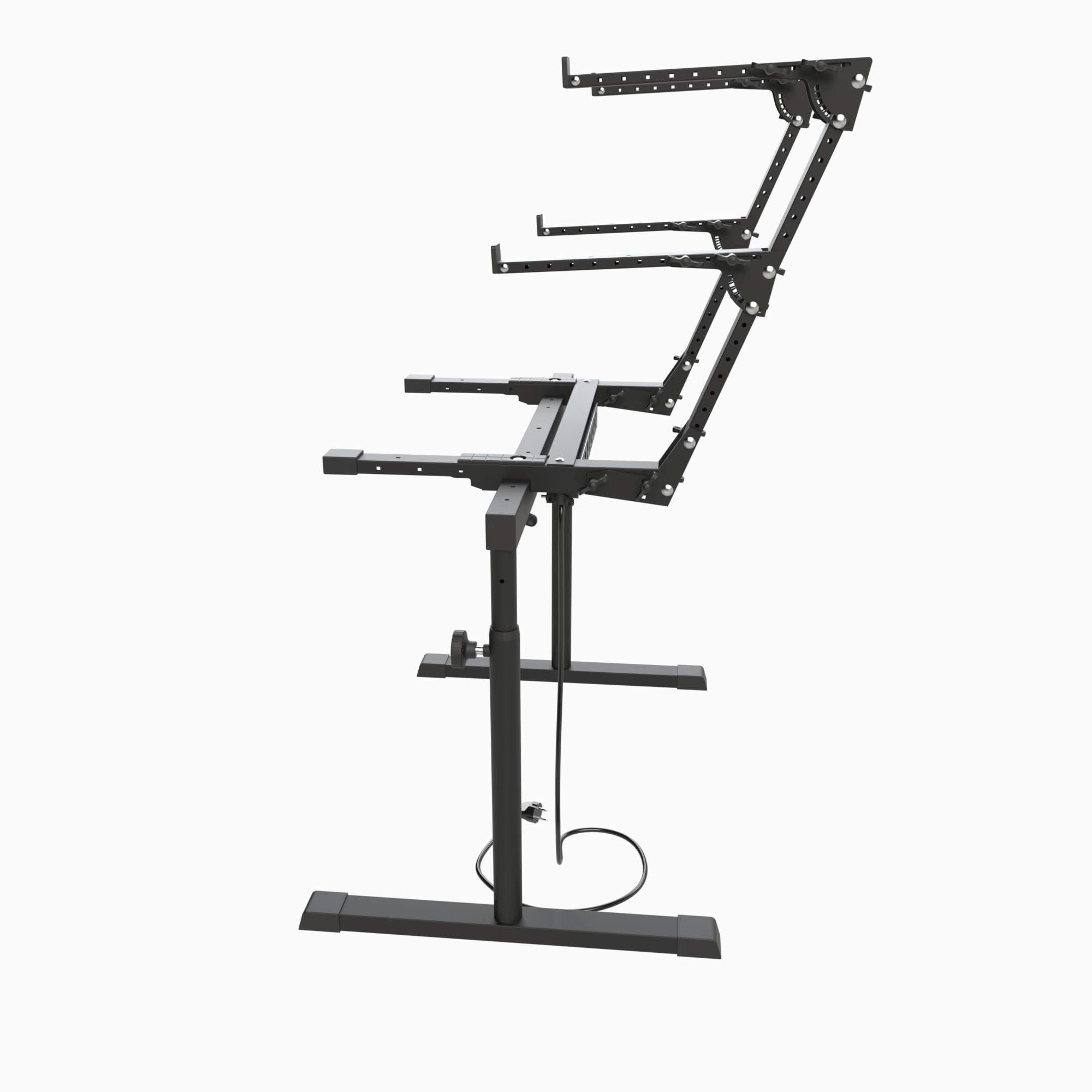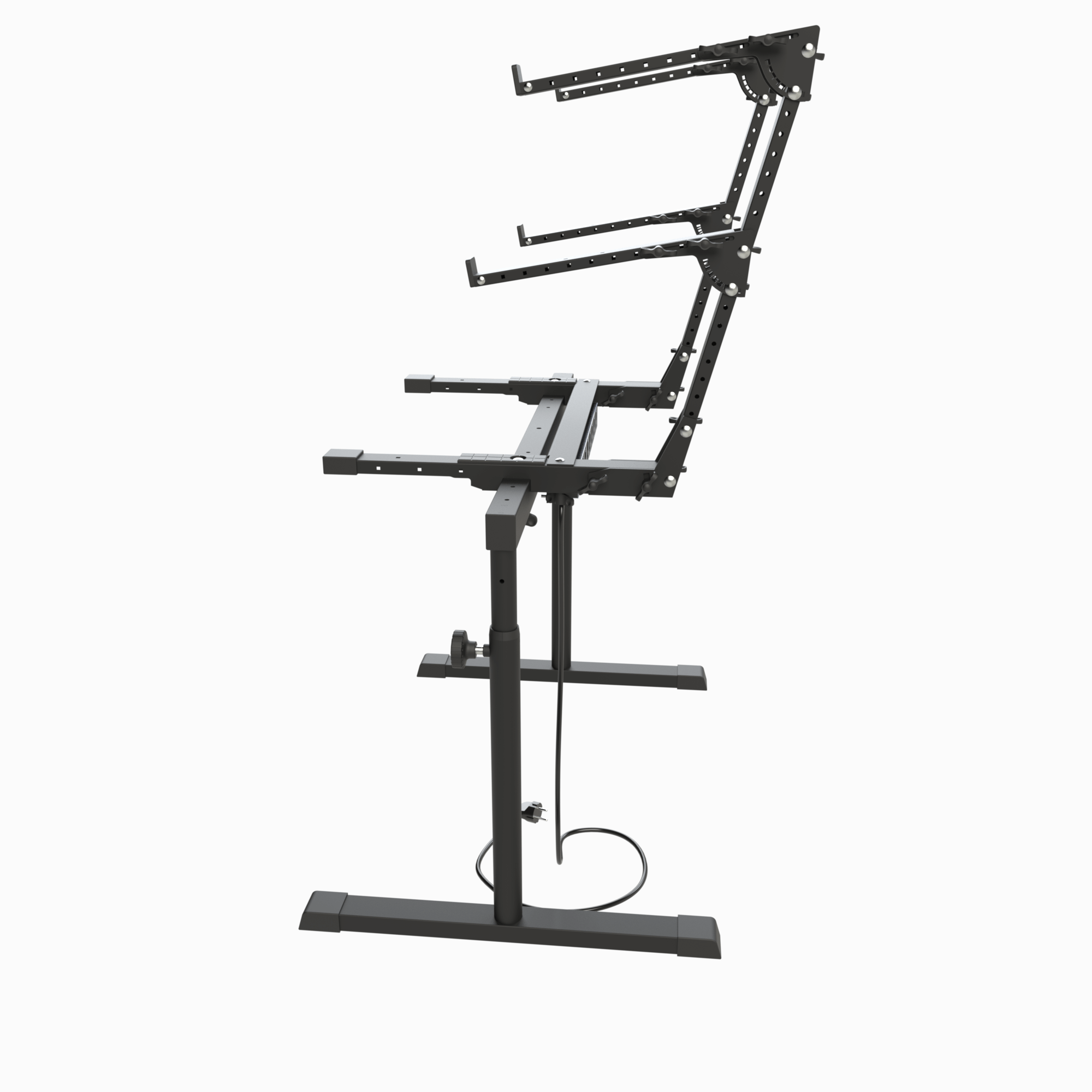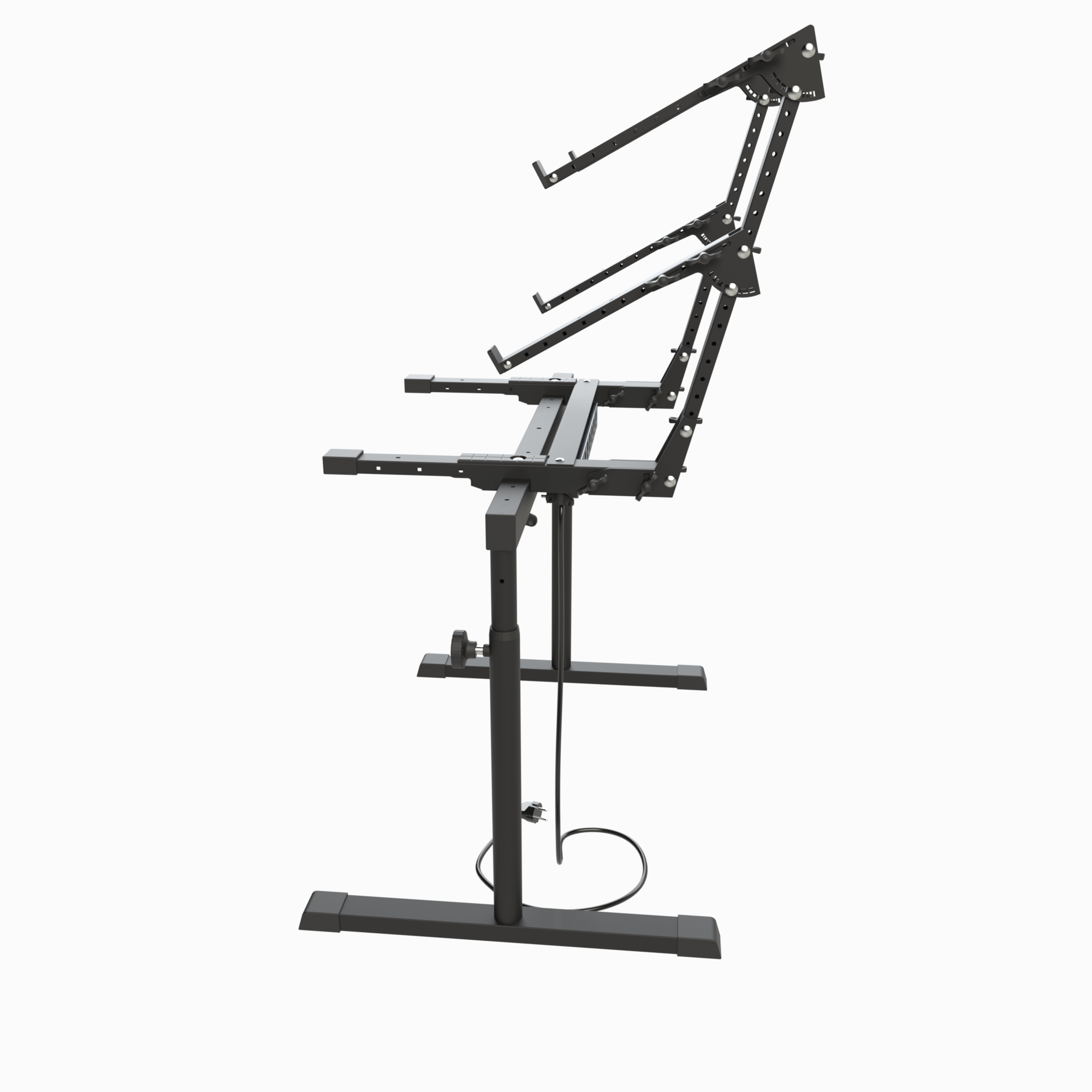 Para: Three-Tier Keyboard Stand Set
$392.22 – $505.03
Three-tier capacity: Holds up to three keyboards or synthesizers, perfect for musicians who need versatile setups.
High-quality materials: Constructed of premium powder-coated steel for durability and stability.
Built-in power strip mount: The Para S version comes with a built-in 8-way power strip mount for added convenience (US customers: power strip is not included)
Height Adjustable: The base height can be adjusted between 600mm and 900mm to ensure an ergonomic playing position.
Tilt adjustment: Both the 2nd and 3rd tiers offer 8-step tilt adjustment for optimal playability.
Lockable clamping screws: Provides a high degree of stability and flexibility to ensure your setup remains secure.
Add-on compatibility: Can be combined with additional table tops or storage shelves for additional equipment space.
RAL 9005 Deep Black / RAL 3003 red, RAL 9016 white finish
Optional Add-Ons: Compatible with all Parapara Series side stands and additional table tops to create a complete setup for synth and keyboard enthusiasts.
Description
Size Guide
Additional information
Description
Para: Three-Tier Keyboard Stand Set| Para S: Including 19″ Bracket for 8-Way Power Strip
Introducing the Para and Para S Complete Three-Level Keyboard Stand Sets – a haven for synth nerds and keyboarders alike! Designed by Blackpanthersystems, these stands offer unparalleled stability and comfort for your multi-level synth setup.
Why choose Para | Para S?
Ultimate stability: Say goodbye to annoying wobble when jamming on your third level synth. Built to last, these stands are the epitome of rugged engineering.
Built-in power: Choose the Para S for the added convenience of an 8-way power strip, perfect for powering your armada of keyboards and gadgets. (power strip US not included, only mounting bracket)
Three-Level Luxury: Built for the serious musician, both the Para and Para S come pre-configured to hold up to three keyboards or synthesizers, setting the stage for ultimate musical creativity.
Customizable storage: Want to add more than just keyboards? Our stands support additional storage trays on the 2nd and 3rd levels (sold separately), perfect for your sequencers, drum machines, or other essential gear.
Optional tabletop: Turn your 1st level into a fully functional workspace with an optional tabletop add-on from our Parapara series.
Side Mount Compatibility: Our side mounts are a perfect fit, allowing you to add any number of peripherals or accessories to your Para | Para S stand.
Adjustable and customizable:
Height flexibility: Adjust the base height anywhere between 600mm and 900mm. Your perfect setup height is just a turn of a clamping screw away.
The 2nd and 3rd tiers offer 8 levels of angle adjustment so you can find the ideal playing position every time.
Built to Last:
High-quality materials: Constructed of premium powder-coated steel with a deep black, red or white finish,  the durability and aesthetics of these stands are second to none.
Technical Specifications
Height Adjustment of 3rd Level Relative to 1st Level: adjustable by 23.23 inches
Height Adjustment Range: 23.62 – 35.43 inches with locking clamp screws
Angle of 2nd and 3rd Levels: 8-position adjustable
Shelf Spacing: 21.26 inches
Shelf Depth 1st Level: 18.50 inches
Shelf Depth 2nd and 3rd Levels: 13.78 inches each
Load Capacity 1st Level: 88.18 pounds
Load Capacity 2nd and 3rd Levels: 44.09 pounds each
Overall Dimensions (L x W x H): 37.40 x 25.59 x 58.66 inches
With the Para and Para S stands, you're not just buying a keyboard stand; you're investing in a dynamic, customizable platform that evolves with your musical journey. Build your synth fortress today!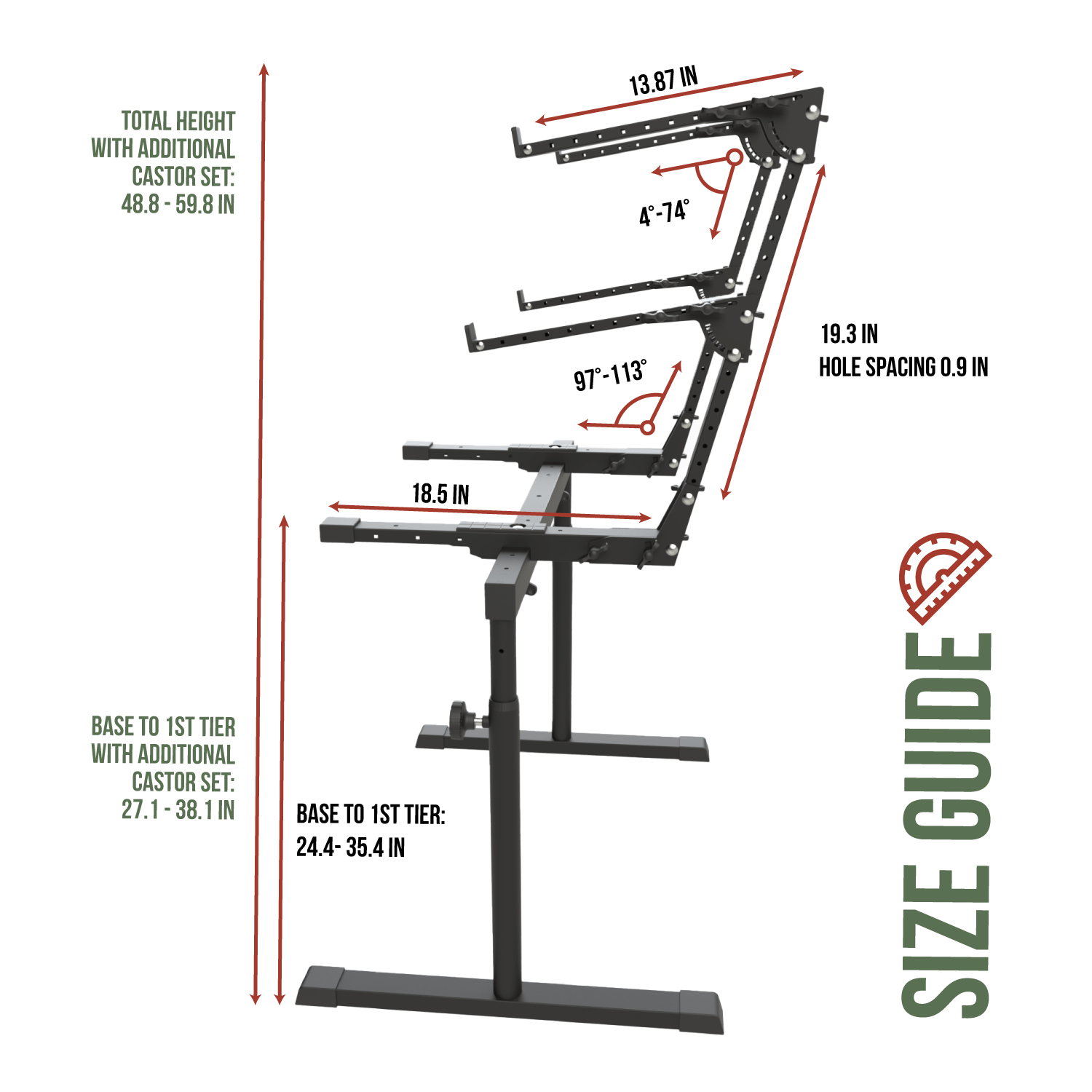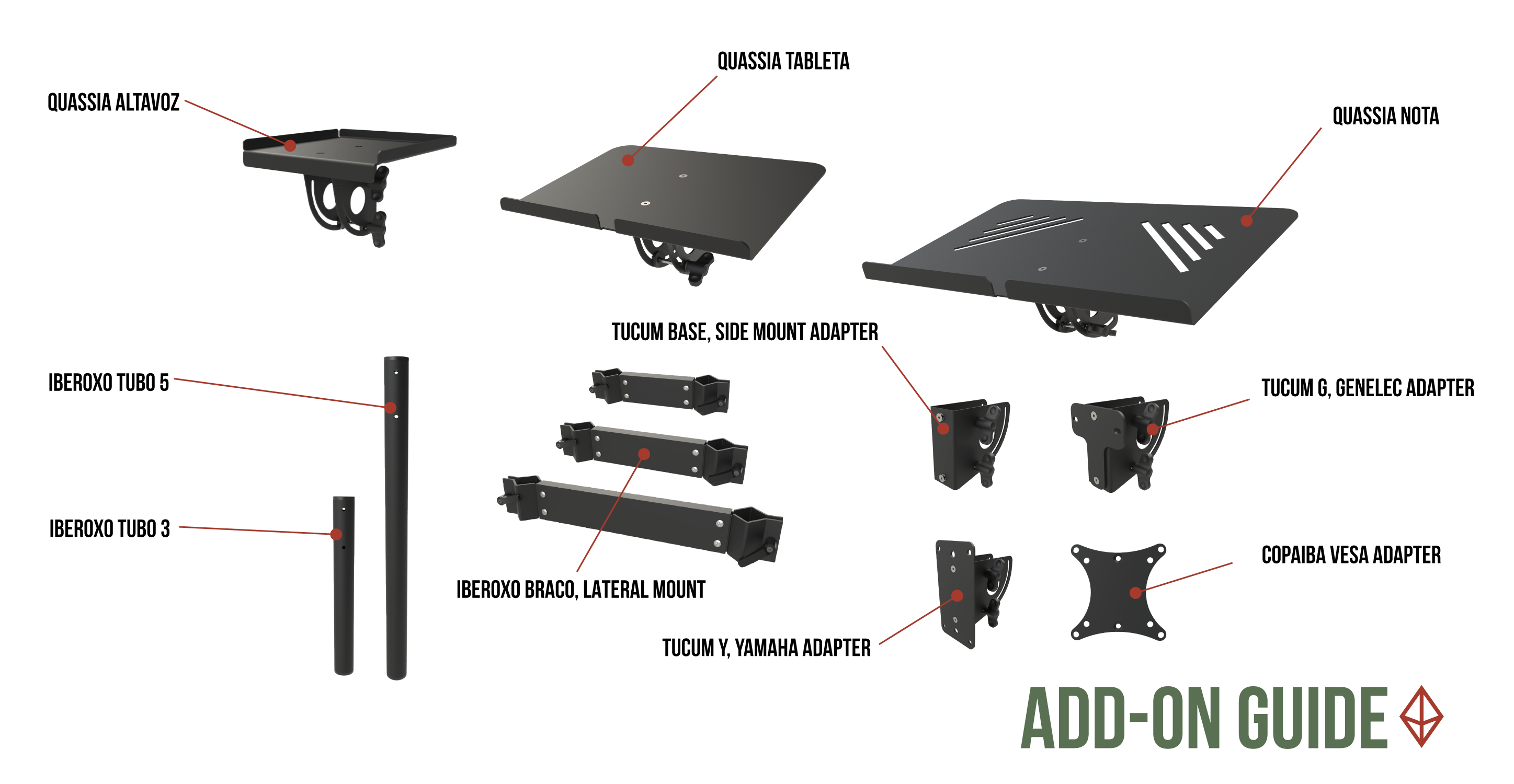 Additional information
| | |
| --- | --- |
| Weight | 37.49 lbs |
| Dimensions | 24.80 × 35.83 × 46.06 in |
| Color | RAL 3003 Ruby red, RAL 9005 jet black, RAL 9016 Traffic white |
| Mouting brackets for power strips | Without Mounting bracket, With Jatoba angulo 8 – Mouting bracket for power strips (Para S) |
| weight | 18.00 kg |