The inspiring world of talented musicians and their experiences with the Blackpanthersystem
Welcome to our community! Here we present a selection of talented musicians and inspiring references, who already use our Blackpanthersystem with great joy. Discover the fascinating stories and experiences of these artists, get inspired by their musical abilities and find out how the Blackpanthersystem helped them to reach their full potential. Immerse yourself in the world of our music stands, be the first to get the latest news about Black Panther, read reviews of our products and be inspired by our artist setups.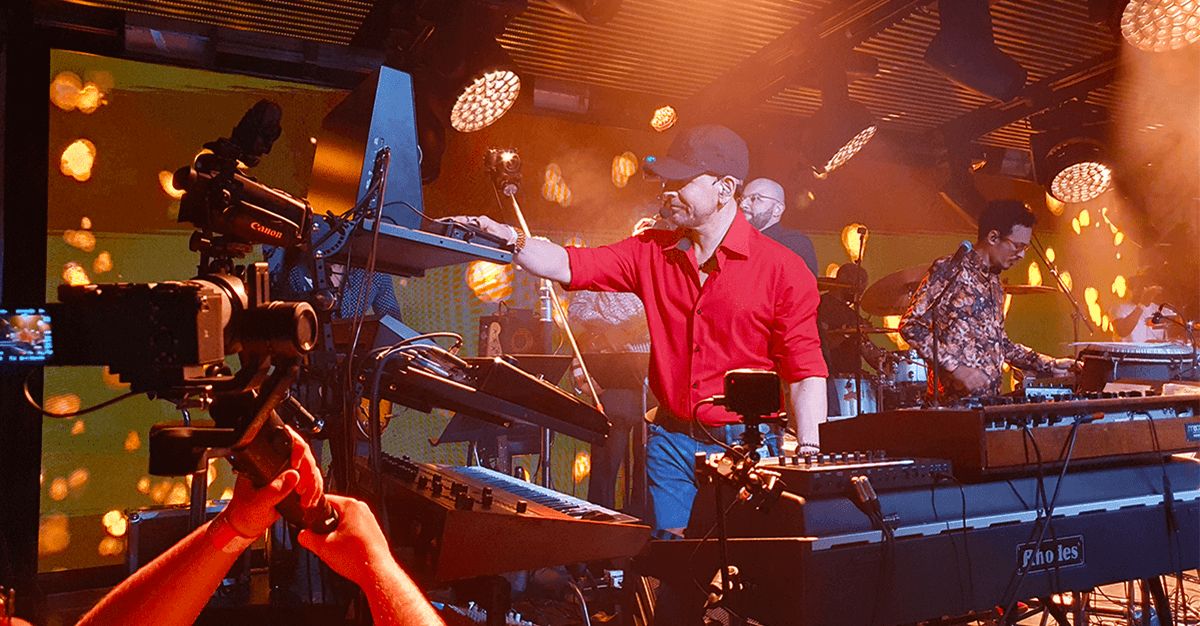 Dr. Mix about Blackpanther: "I love Blackpanther stands. They are solid. I know I can count on them. And they look sleek."
Dr. Mix has been vibing with Black Panther from the very beginning. His first video shoutout to our gear lit up the Internet and racked up a killer 100,000 views in 2021. As a mixing genius and YouTube sensation, Dr. Mix knows a thing or two about quality, and that's why he's all in with us.
Fast forward to 2022 – Dr. Mix celebrated his big 5-0 in the most epic way possible. He rocked the stage in London, teaming up with the iconic BBC-affiliated Sunlightsquare Records for a concert that was nothing short of legendary. And guess what? Our Para S system was there, front and center, making sure Dr. Mix's setup was as polished as his beats.
Watch the Dr. Mix Studio Tour here!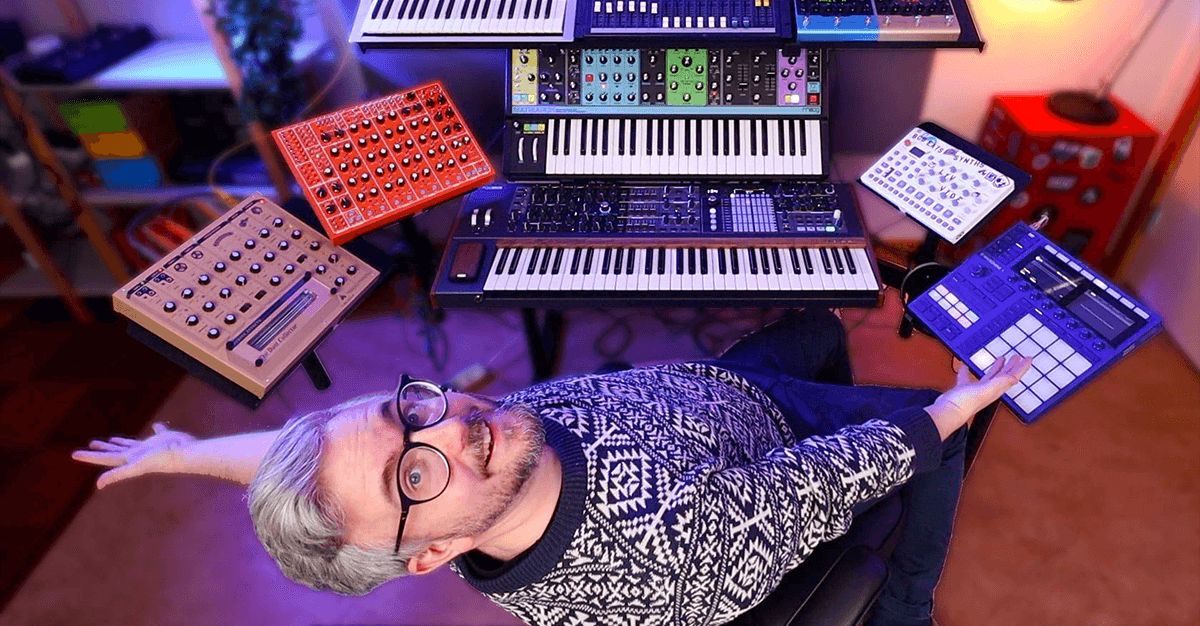 Bo Beats about Black Panther: "This modular synth stand is pretty epic. It is very solid and well made. Everything fits together very well and it is easy to assemble."
Ready to meet another Blackpanthersystem fan? Meet Bo Nurmi, aka BoBeats, a wizard in the world of synths. With a strong following on YouTube and other social media platforms, Bo is a go-to guru for all things synth. Not only does he bring a wealth of expertise to the table, but he also has an infectious personality that makes him a community favorite.
After some initial skepticism, Bo went all in and customized his own epic Black Panther setup with our Para S system, complete with storage shelves and extra lateral mounts. Now he's a full-fledged advocate, showing off his sleek setup to his legions of fans.
You can see Bo's setup here.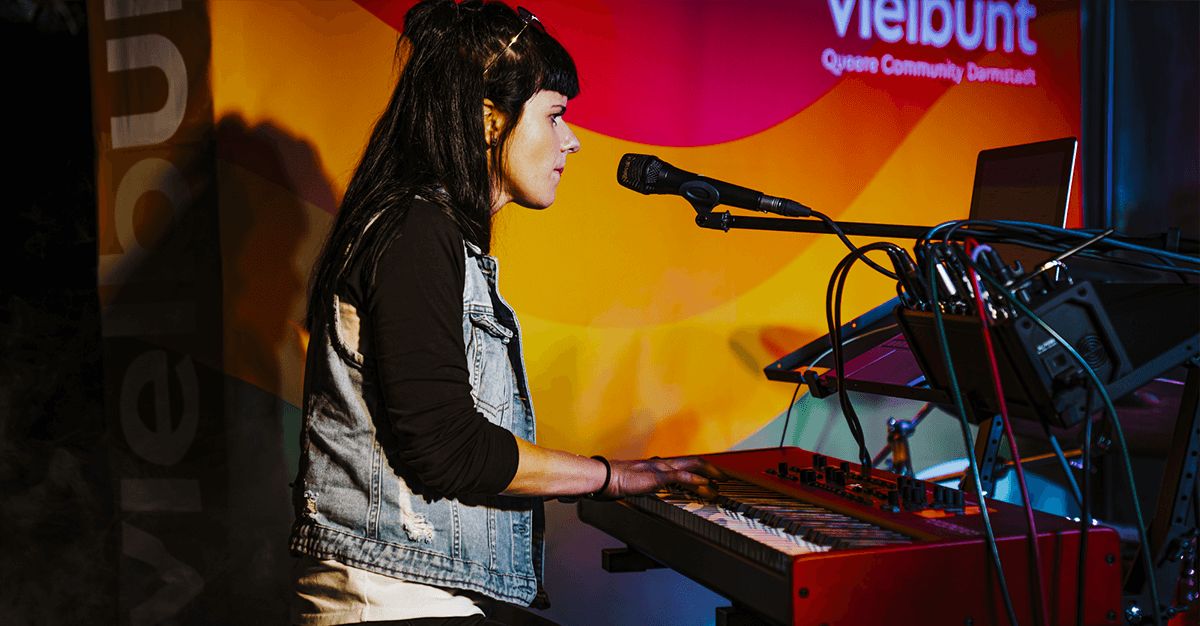 jenkō about Black Panther: "Black Panther has managed to do something that no other manufacturer could—create a truly versatile and efficient setup for keys and all other equipment. It's not surprising that I quickly switched to the Cedro S for my live shows."
Introducing Jenkō, the indie pop singer from Germany who is redefining the contemporary music landscape. With several singles under her belt, she's proven that she's not just a fleeting presence, but a force to be reckoned with. When it comes to performing live, that's where she really feels at home.
Jenkō stumbled upon the Blackpanthersystem while browsing the famous music store Thomann. In her own words, she found "the stable keyboard stand I've been looking for. After several performances with her Black Panther setup, she can't imagine being on stage without it.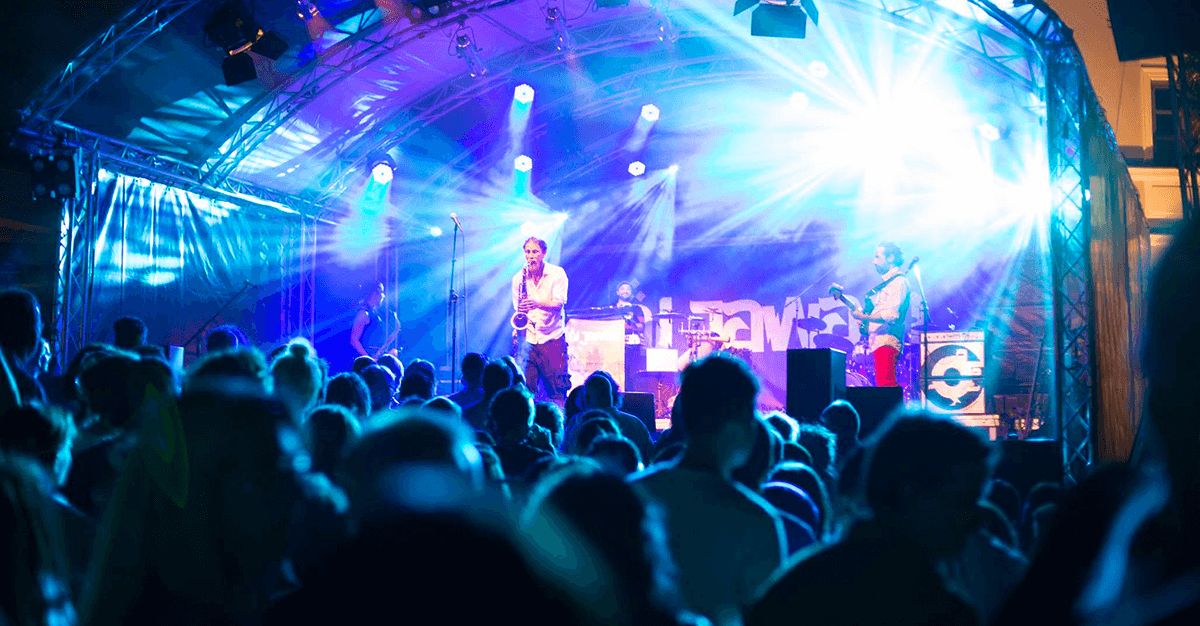 Keyboarder Markus about the Blackpanthersystem: "I tested the Panther extensively before our first tour and, as expected, it's great in terms of handling and stability. In terms of setup, options, and so on, the stand is simply high-end compared to what I've used for my keyboards before."
Get ready to feel the vibes as Black Panther hits the road with the remarkable band Äl Jawala, "The Wanderers" in Arabic. This eclectic group is a fusion powerhouse, blending Afrobeats with Balkan-Brass in a way that captures your soul and makes your feet move. If there's any band that embodies the diversity and adaptability of Black Panther, it's Äl Jawala.
The Äl Jawala message is clear: we are one, all belong together, dance together. Diversity is a richness, let's celebrate it. 
If you also want to party with Äl Jawala then get tickets for the next show, here!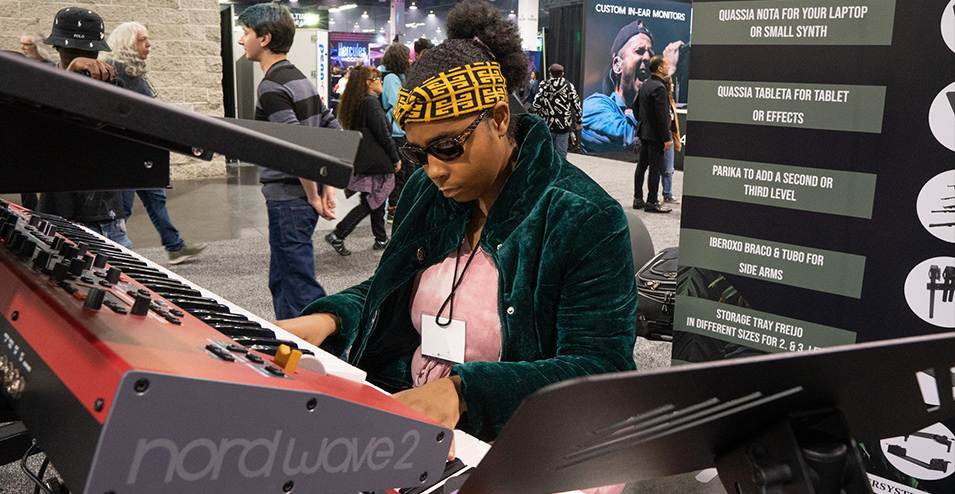 Dazmin D'Leon about Blackpanther: "Growing up, I envied the church and school bands with their top-notch gear. Fast forward to my life on stage, lugging multiple keyboard stands was a real drag. Then NAMM 2023 happened, and I met my game-changer: the Cedro S from Blackpanthersystem. Now, I can't imagine gigging without it. Proud to be a Blackpanther artist—it's not just a stand, it's my stage partner!"
Dazmin D'Leon, a Los Angeles-based music producer and pianist, is a true sonic alchemist. Seamlessly blending intricate compositions with cutting-edge production techniques, she's been captivating both live audiences and online listeners alike. Known for her exemplary technical prowess and genre-bending versatility, Dazmin refuses to be confined to a single musical box. From jazz-inflected motifs to ground-shaking electronic beats, her work is a testament to her broad musical vocabulary. A celebrated artist in the LA music scene, Dazmin D'Leon is not just a performer; she's a musical phenomenon whose influence extends far beyond the keys of her piano. With an unwavering dedication to her craft, Dazmin is a name you should definitely watch, as she continues to push musical boundaries and redefine what it means to be a modern-day composer and performer."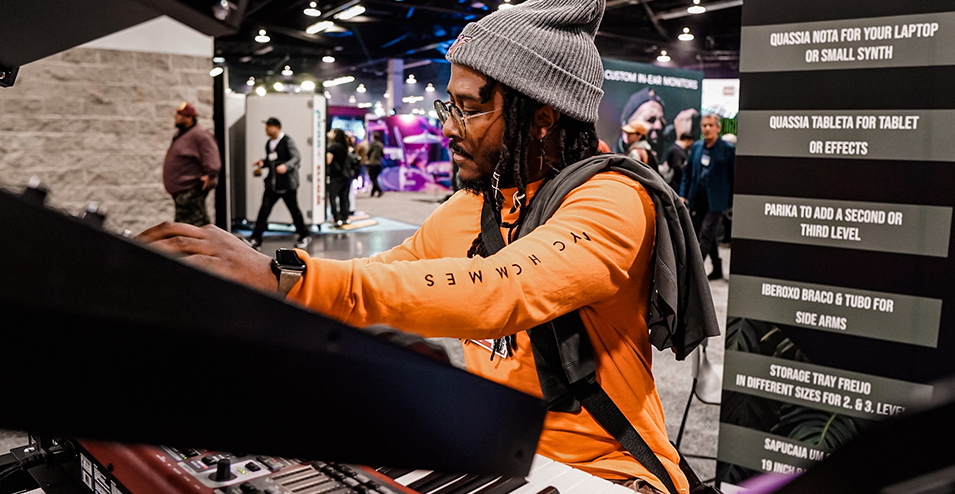 Lipe Beatz is part of the BLACK PANTHER Artist Family since Namm 2023
Lipe Beatz is a music producer, one half of the popular artist / producer duo A. Swain & Lipe – Produced by NWP. A popular keyboardist & songwriter born in St. Louis, Missouri. He is currently a songwriter/producer as part of Malik Yusef's Bad Kids Camp, in 2013 helped world-renowned tiktok star Alexandra Kay get her start in the music industry by co-producing and co-writing her first single "No More".Lipe toured in 2022 playing keyboards for Robin Thicke. He's also co-CEO of the Orchard-distributed Nettwork Entertainment Records, currently based in Los Angeles. He continues to develop upcoming artists & their sounds in his own unique way. As heard in the recent album release entitled Every Day of My Life.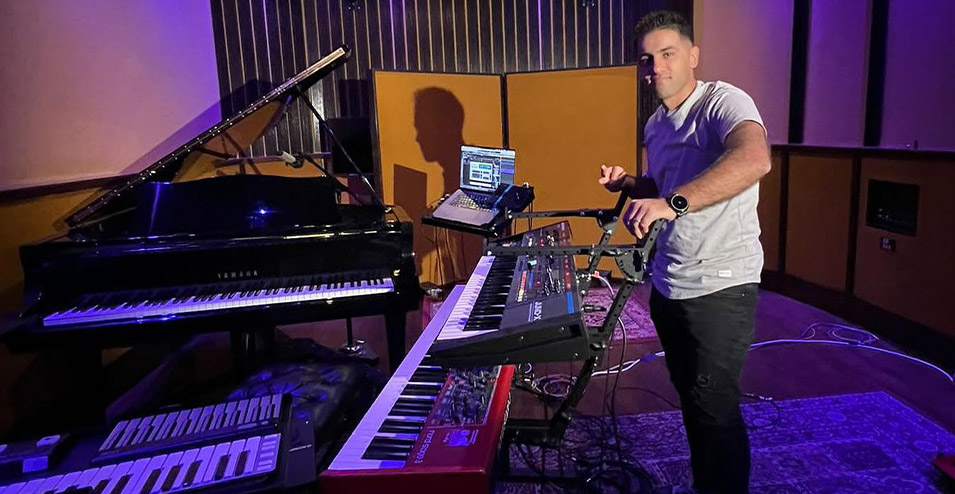 Vahagn Stepanyan is a tour-de-force in the global music industry, an Award-Winning Music Producer, Arranger, Songwriter, Film/TV Composer, and Keyboardist who has achieved Billboard chart success. He's been praised and recognized by Grammy Award-winning artists, and his virtuosic talents have seen collaborations with industry legends across 30 countries, including the likes of Dave Koz, Nathan East, Sheila E, and the London Symphony Orchestra, among others.
His recent accolades are a testament to his exceptional musicianship. The GRAMMY-winning album 'An Adoption Story,' featuring Starr Parodi & The London Symphony, saw him in the role of featured keyboardist and additional engineer. The album took home the GRAMMY for Best Classical Compendium in 2023. Vahagn also claimed two Grand Awards from the Akademia Music Awards, a silver medal from the Global Music Awards, and a nomination from the Hollywood Independent Music Awards.
In the fast-paced world of music, a reliable, adaptable, and top-quality setup is essential. That's why Vahagn Stepanyan proudly uses the Blackpanther stands. For an artist of Vahagn's caliber, who maneuvers effortlessly between Pop, Jazz Fusion, Funk, R&B, Gospel, and Film Score, the adaptability and durability that Blackpanther offers make it his go-to choice for  his musical endeavors. As a Blackpanther Endorsed Artist, Vahagn sets the stage alight, whether he's in a recording studio or performing live, with unmatched stability and style courtesy of his Blackpanther setup.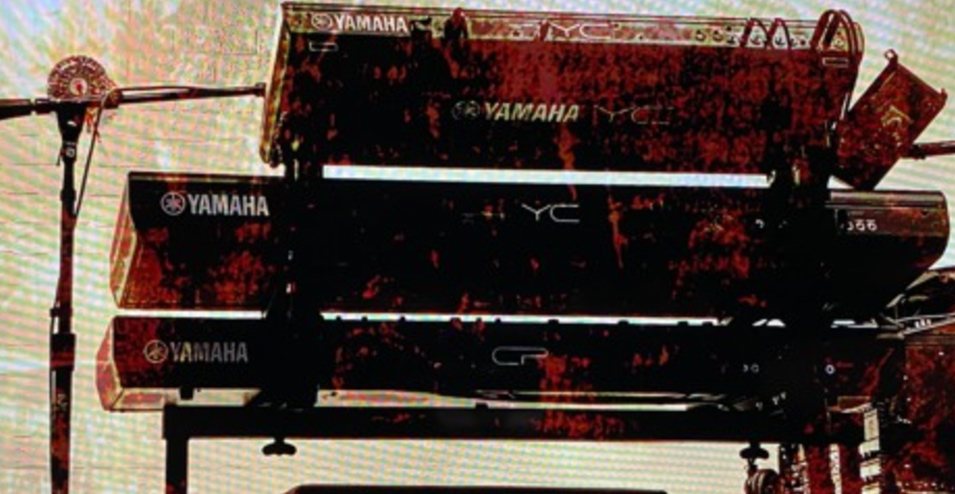 Rob MC 88 about Blackpanthersystem: "The PARA L leaves ample room on the floor for a wide range of useful pedals and even sizable pedal boards if desired. It is built to support exceptional piano and organ-focused keyboard set ups with an outstanding range of options for customization. Proven artists are in tune with its usefulness."
ROB MAC 88 has supplied professional piano and keyboard-based representation supportive of music industry dealerships by working directly with universities, schools, and numerous private instructors. He has also served as a cathedral organist and satisfied the high expectations of numerous Protestant churches and Catholic parishes as a music director and musician. He is being highlighted, in the uniqueness of his multi-faceted church, military, and civic involvements, with a BLACK PANTHER SYSTEM ARTIST ENDORSEMENT. This cross-continental relationship will serve to illuminate the versatility and usefulness of our fine product line in houses of worship, academia, and various community settings. "Black Panther keyboard stands are built to last with the added understanding that Rob values precious metals, especially steel, on the basis of its proven durability and longevity."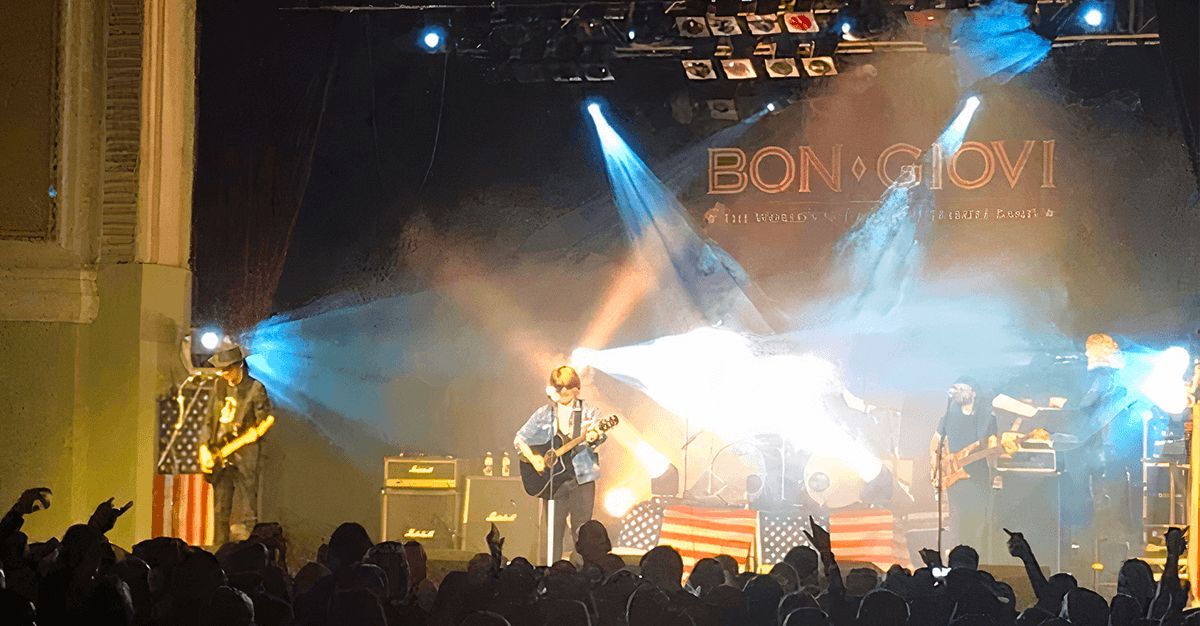 Wayne Harris about Blackpanther: "The Blackpanthersystem Paras S with 3 tiers is fantastic, very sturdy and more importantly non bouncing or wobbly! Best stand I've bought in years and I've had every single stand made I can tell ya. Highly recommended folks."
BON GIOVI is the world's first similar looking and sounding tribute band to the world famous New Jersey rockers Bon Jovi. Formed in 1999, the band has over 20 years of UK and international touring and stage experience as a tribute band performing popular songs such as "Bed of Roses", "Living on a Prayer", "It's my life". Keyboardist Wayne Harris was introduced to the system by Dr. Mix. Last year he was on tour with the Paras S with three tiers. Check out Bon Giovis website, here!