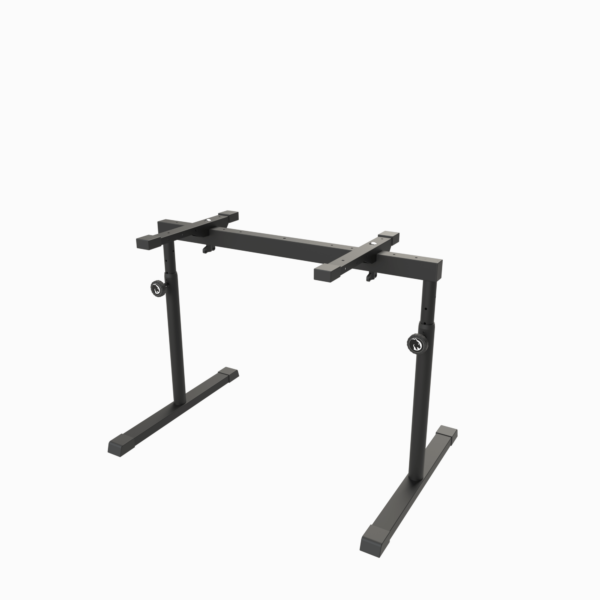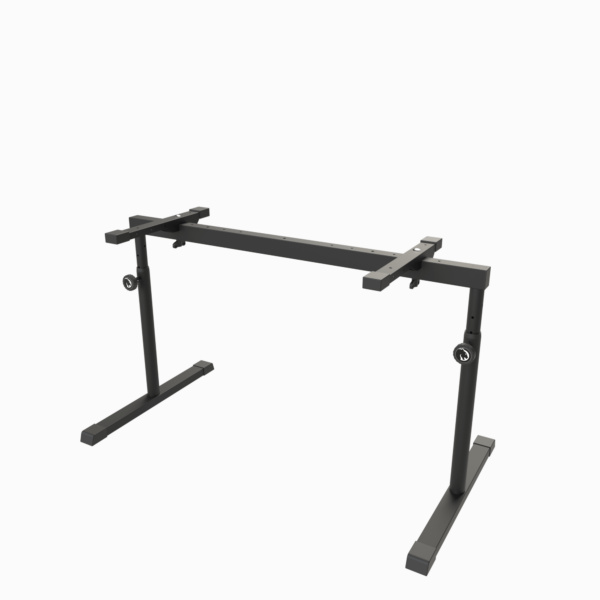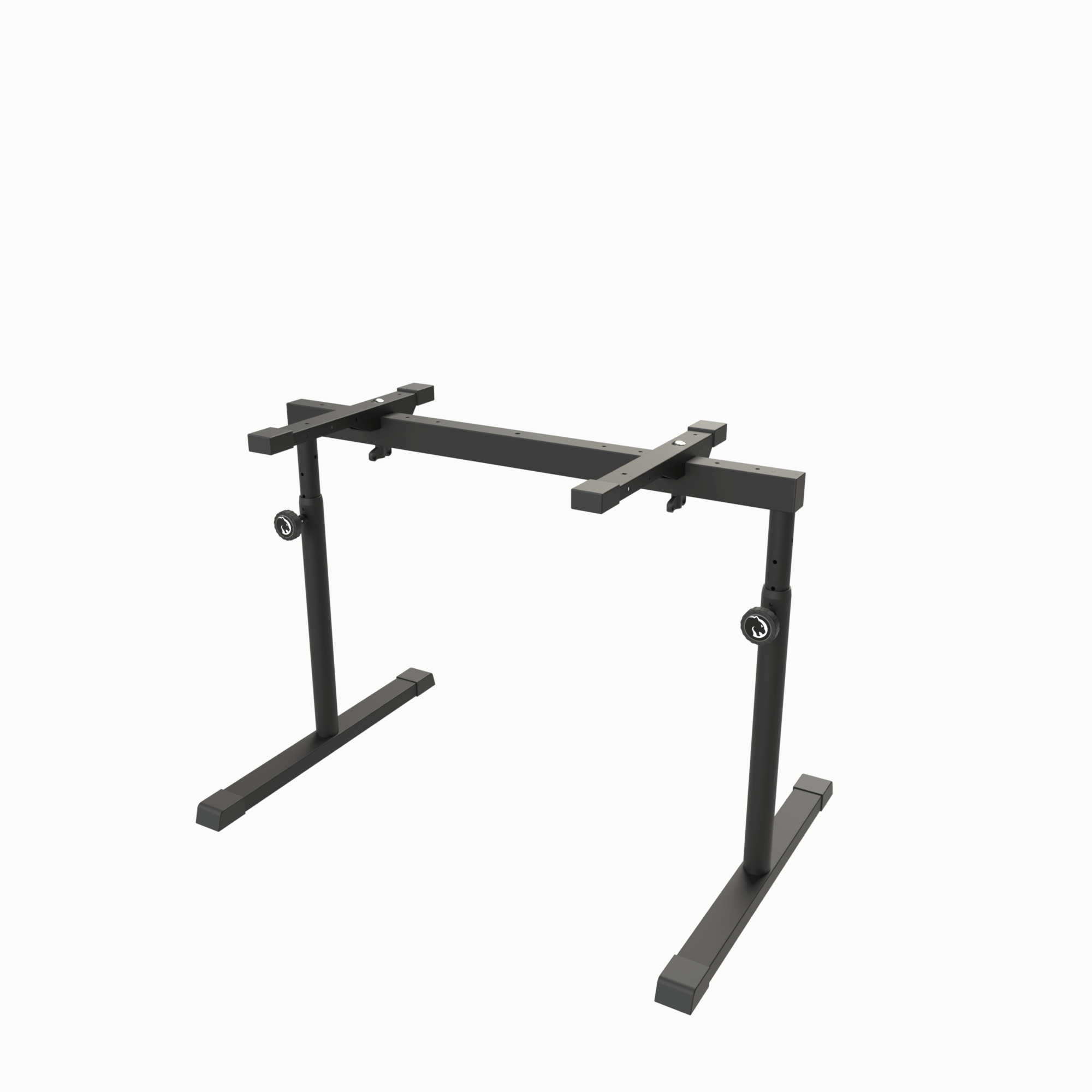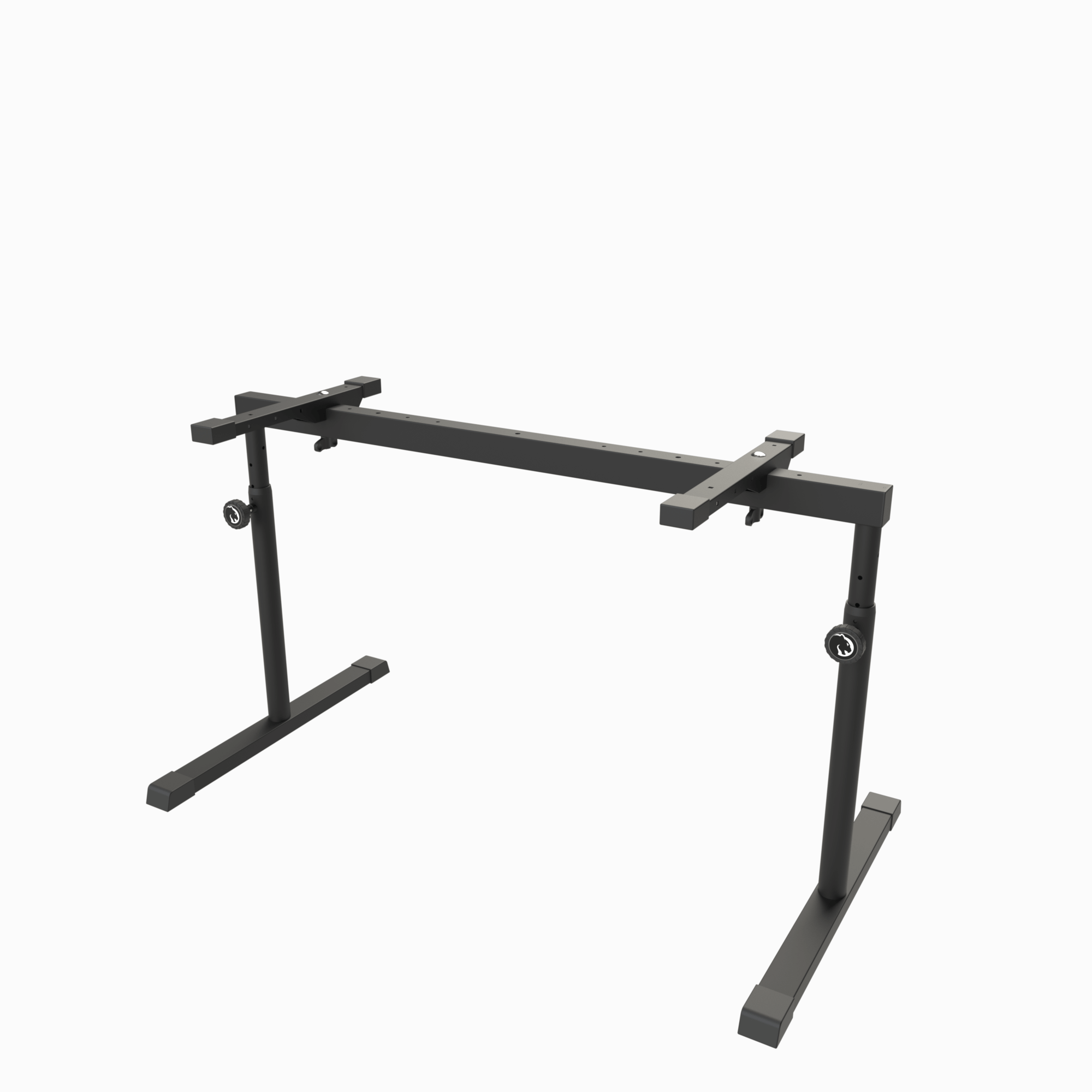 Babacu | Babacu S | Babacu L | Babacu XL- Single-Tier Keyboard Stand Set
$212.60 – $361.67
8-way adjustable height from 600-900mm for tailored comfort.
Optional 8-way power strip mounting in Babacu S version.
Extended legroom in Babacu L with 1150mm width for pedal accommodation.
Maximum width of 1290mm in Babacu XL for ample pedal spacing.
Description
Size Guide
Additional information
Description
Babacu | Babacu S | Babacu L | Babacu XL keyboard Single-Tier Keyboard Stand Set
Introducing the Babacu Series: The Single-Tier Keyboard Stands You've Been Waiting For
Unveil the pinnacle of convenience and reliability with the Babacu series of single-tier keyboard stands by BLACK PANTHER. Initially conceived as a basic stand, the Babacu series has evolved to become a highly adaptable system, meeting the unique requirements of musicians around the world. Available in four distinct versions—Babacu, Babacu S, Babacu L, and Babacu XL – this stand accommodates everyone from beginners to touring professionals.
Key Features:
Height-Adjustable: All Babacu stands offer an 8-way adjustable height setting, ranging from 600 to 900 mm, allowing you to play in comfort and align your gear for optimal usability.
Babacu S Power Strip Mount: The Babacu S features a built-in mounting plate designed to accommodate a 19-inch, 8-way power strip. For US customers, the mounting plate is included, while the power strip can be purchased separately.
Expanded Footprint with Babacu L: Designed for those who require extra legroom, the Babacu L extends its feet to a width of 1150 mm, offering plenty of space for effect or organ pedals.
The Spacious Babacu XL: For those needing even more foot space, the Babacu XL stands at a width of 1290 mm, making it ideal for larger pedal setups.
Construction and Durability:
Sturdy and Reliable: Crafted for longevity and reliability, each stand in the Babacu series is designed to hold your precious musical instruments securely.
Ideal for Multiple Use-Cases:
Whether you're setting up your first home studio, outfitting a professional space, or preparing for live shows, the Babacu series offers unparalleled flexibility. The series covers everything from basic needs to specialized setups, making it the go-to choice for musicians and producers alike.
Technical Specifications for Babacu | Babacu S
Shelf Spacing: 21.26 inches
Shelf Depth 1st Level: 18.50 inches
Setup Dimensions: 37.40 x 25.59 inches
Number of Levels: 1
Load Capacity: 88.18 pounds
Technical Specifications for Babacu L
Shelf Spacing: 21.26 inches
Shelf Depth 1st Level: 18.50 inches
Setup Dimensions: 40.94 x 25.59 inches
Load Capacity: 88.18 pounds
Technical Specifications for Babacu XL
Shelf Spacing: 21.26 inches
Shelf Depth 1st Level: 18.50 inches
Setup Dimensions: 40.94 x 33.46 inches
Load Capacity: 88.18 pounds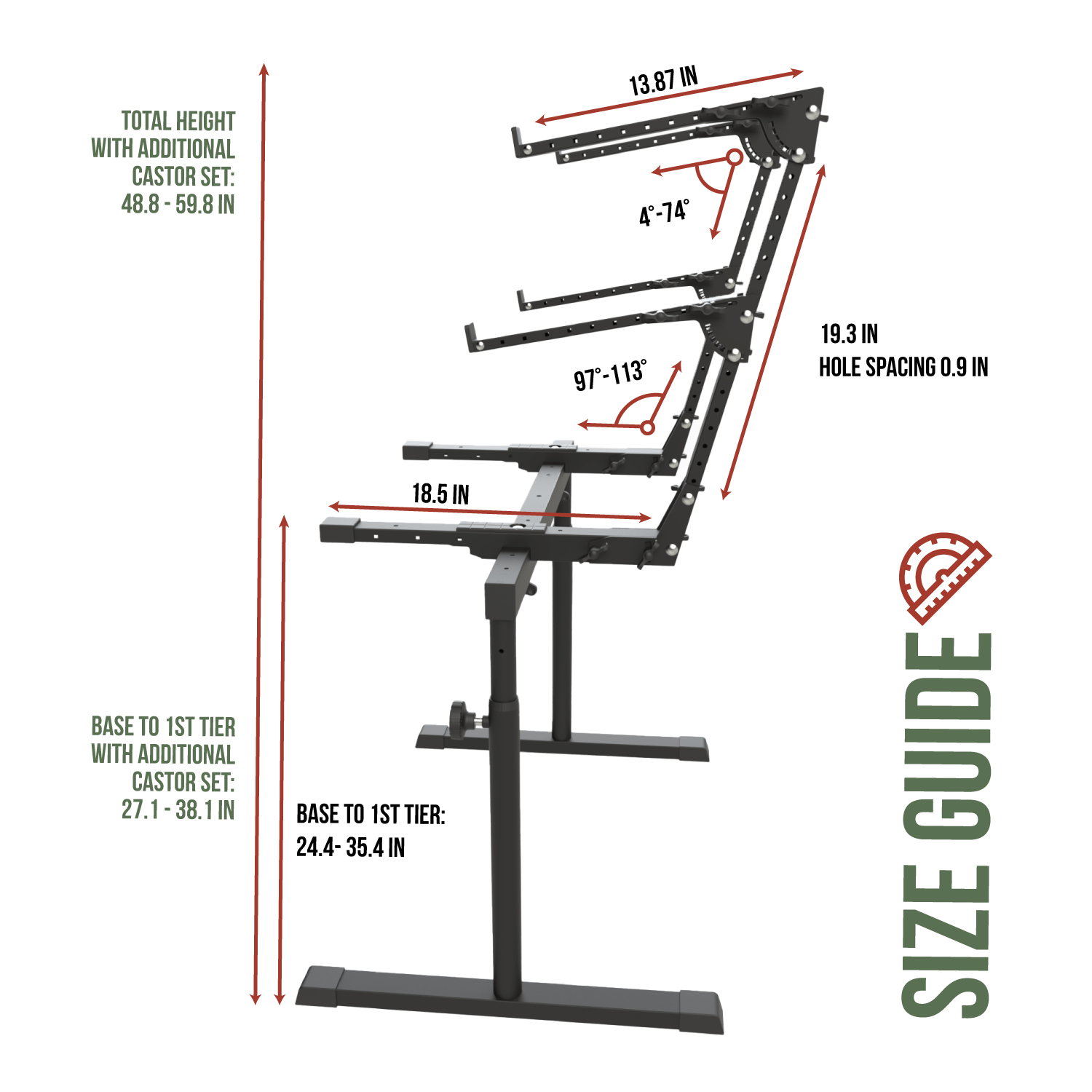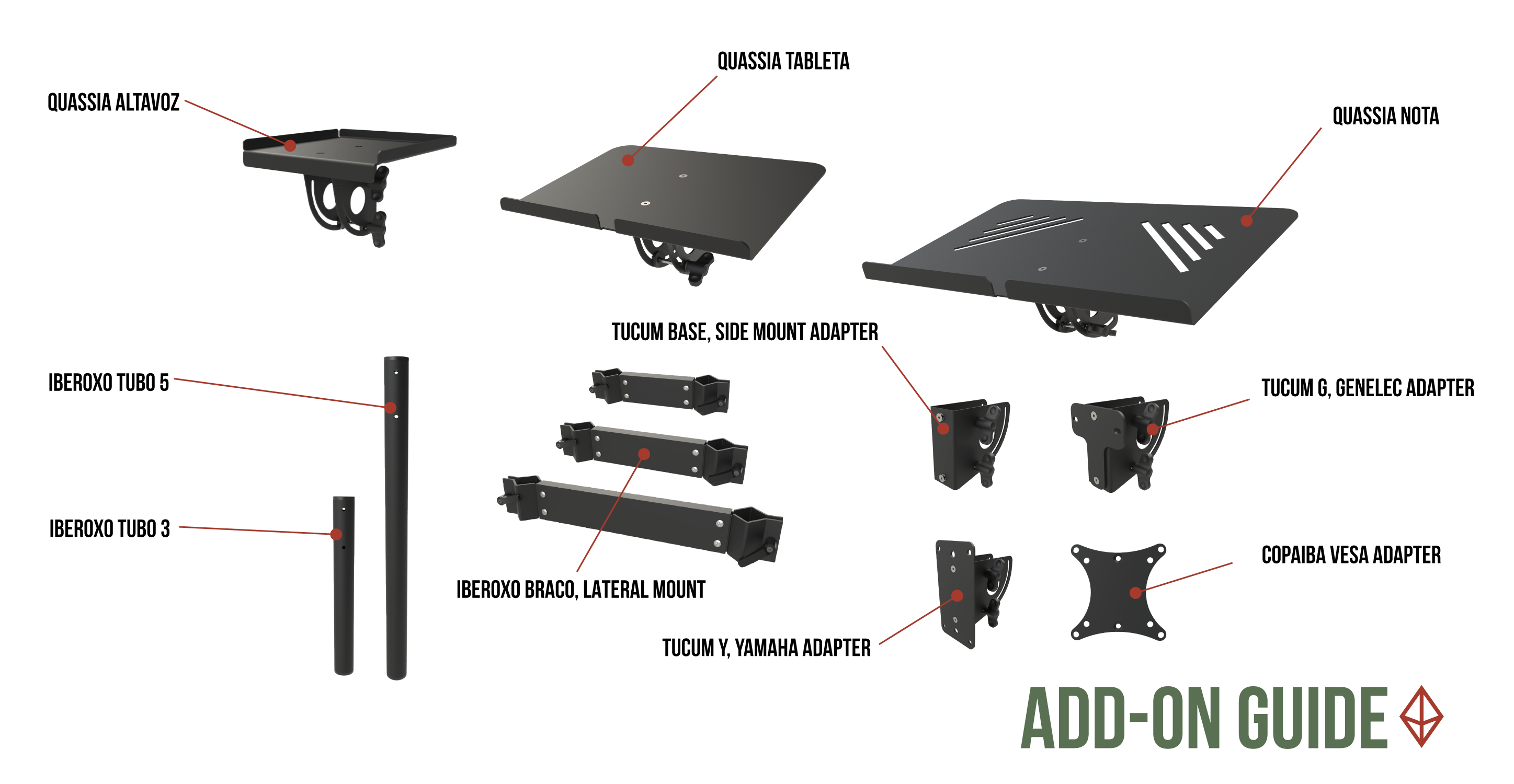 Additional information
| | |
| --- | --- |
| Weight | N/A |
| Dimensions | 24.80 × 24.41 in |
| Set type | Babacu, Babacu S, Babacu L, Babacu XL |
| Color | RAL 3003 Ruby red, RAL 9005 jet black, RAL 9016 Traffic white |
| type-of-product | Set |