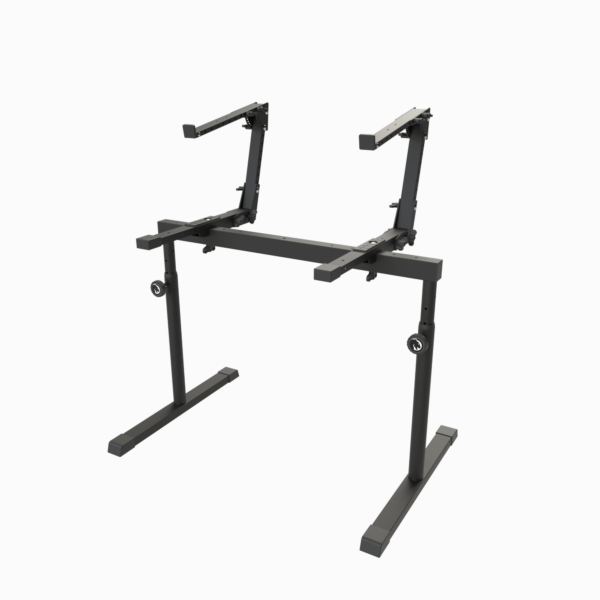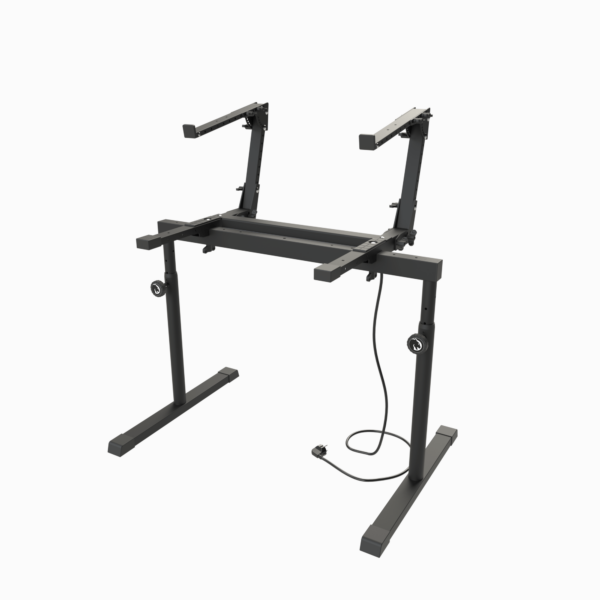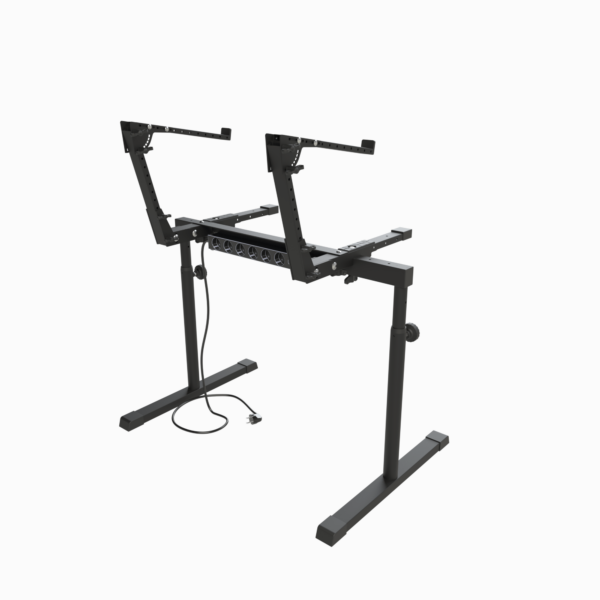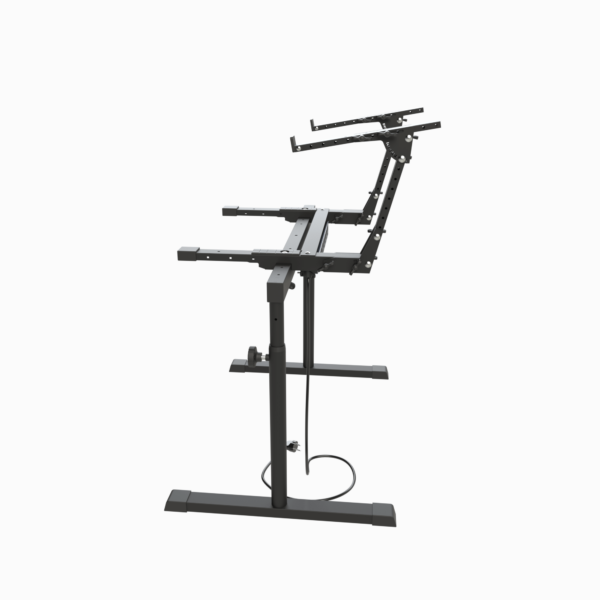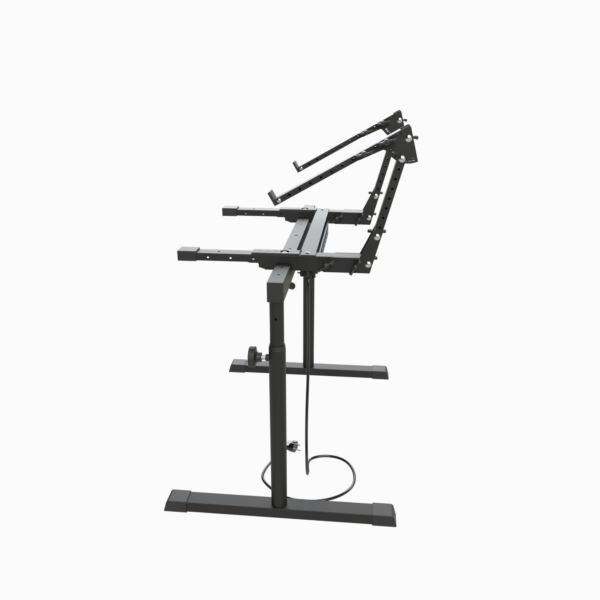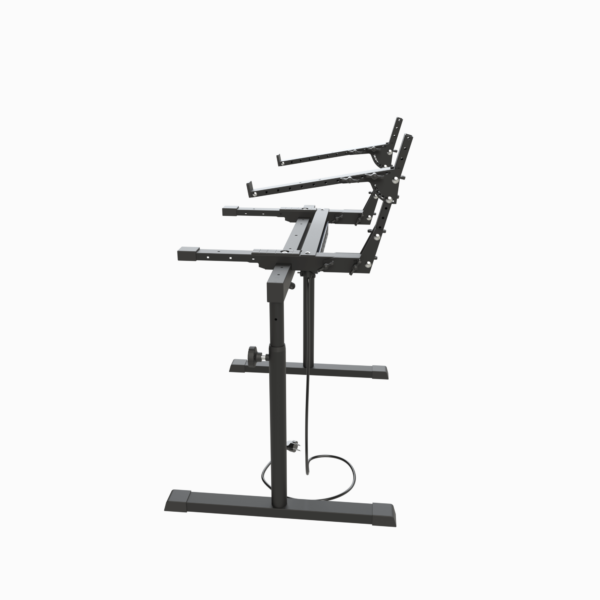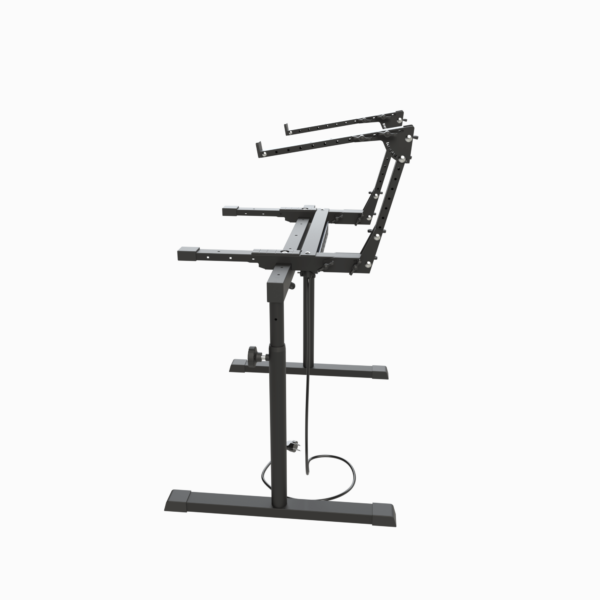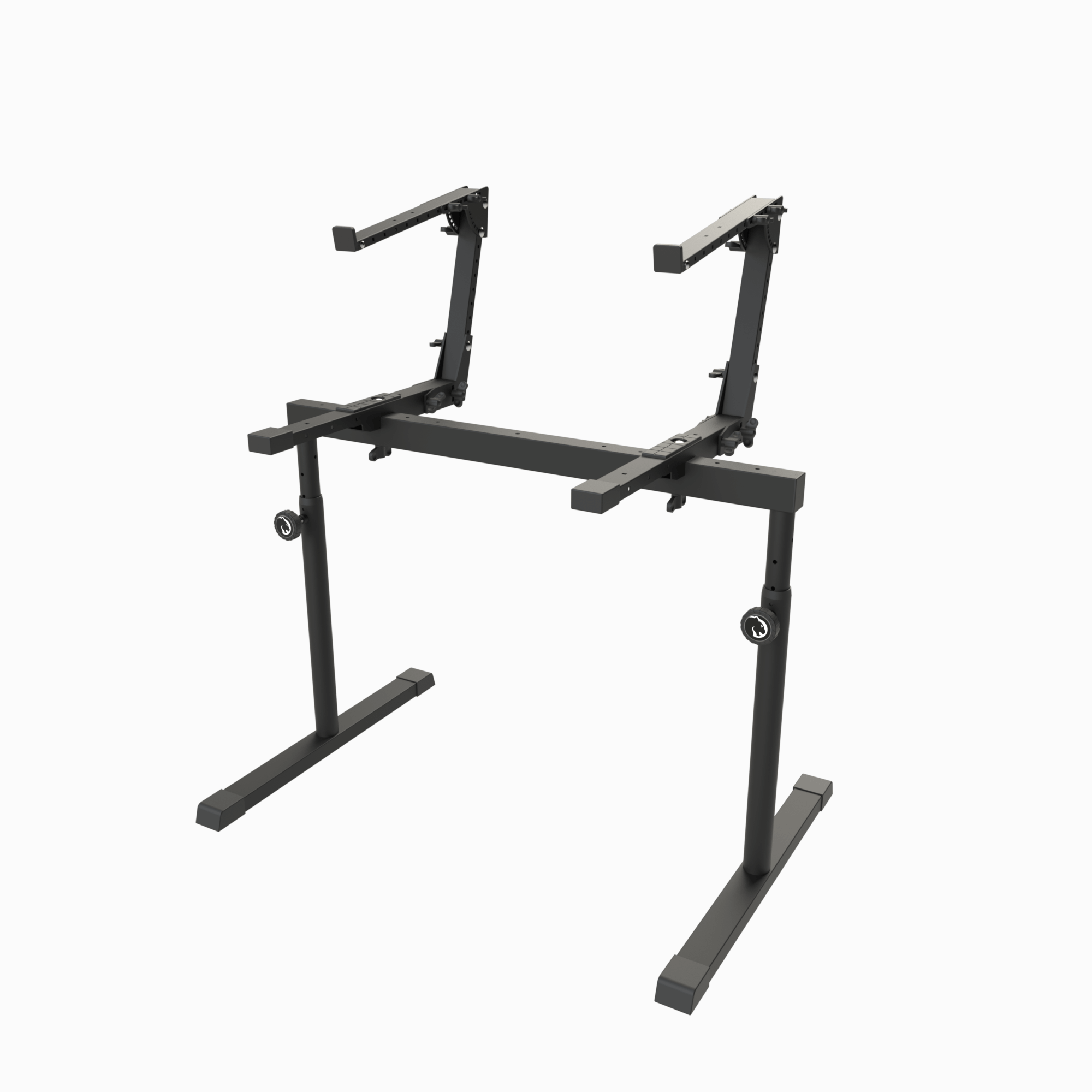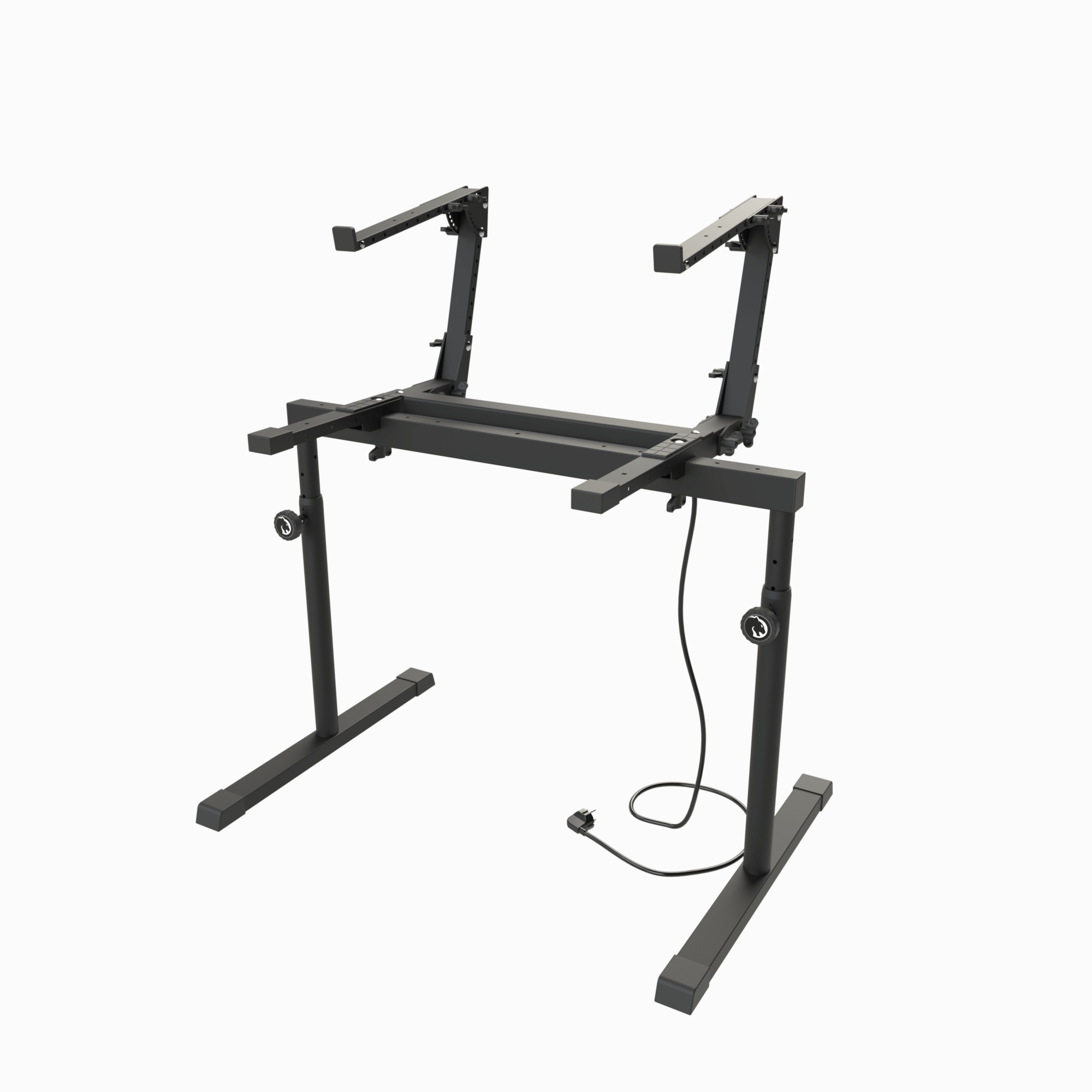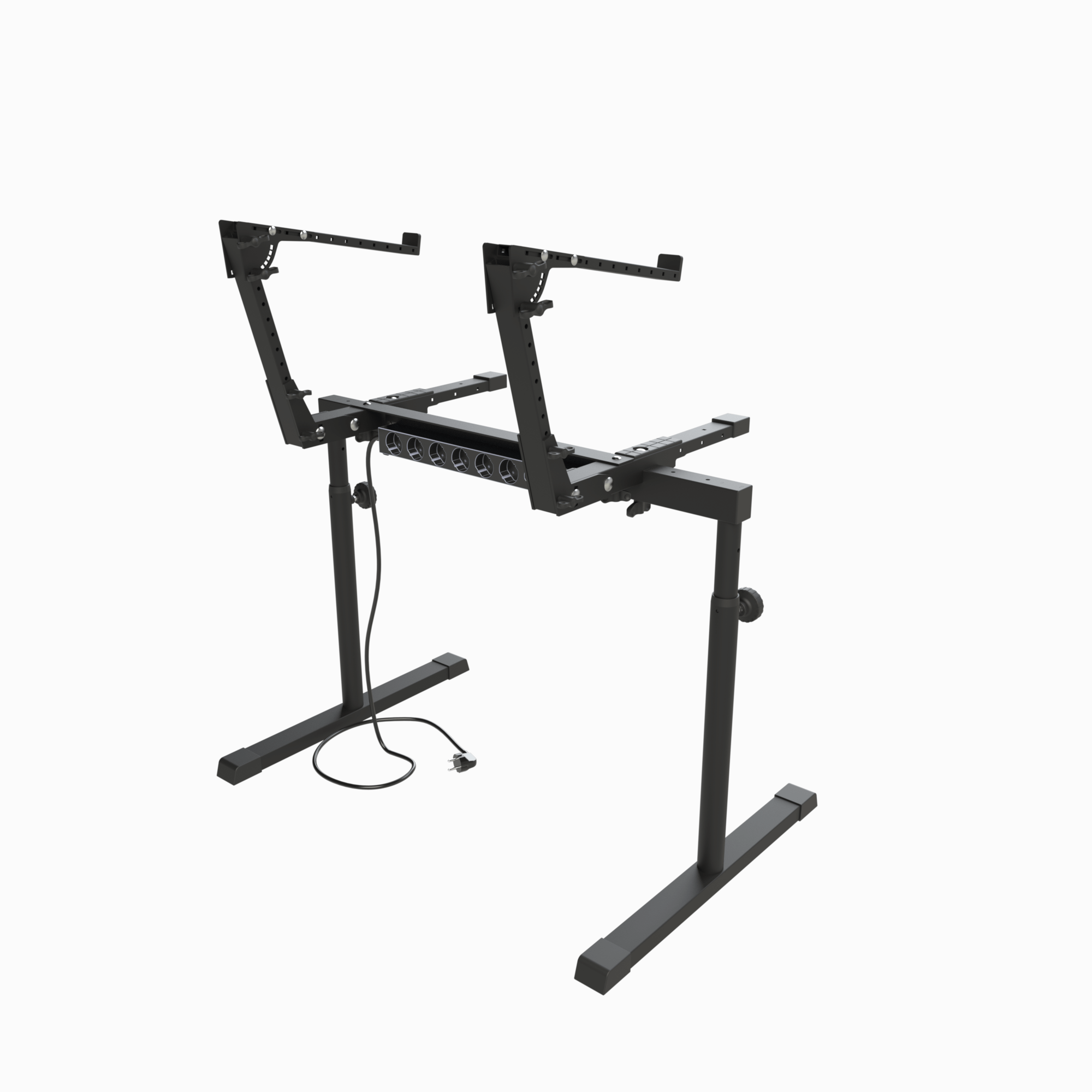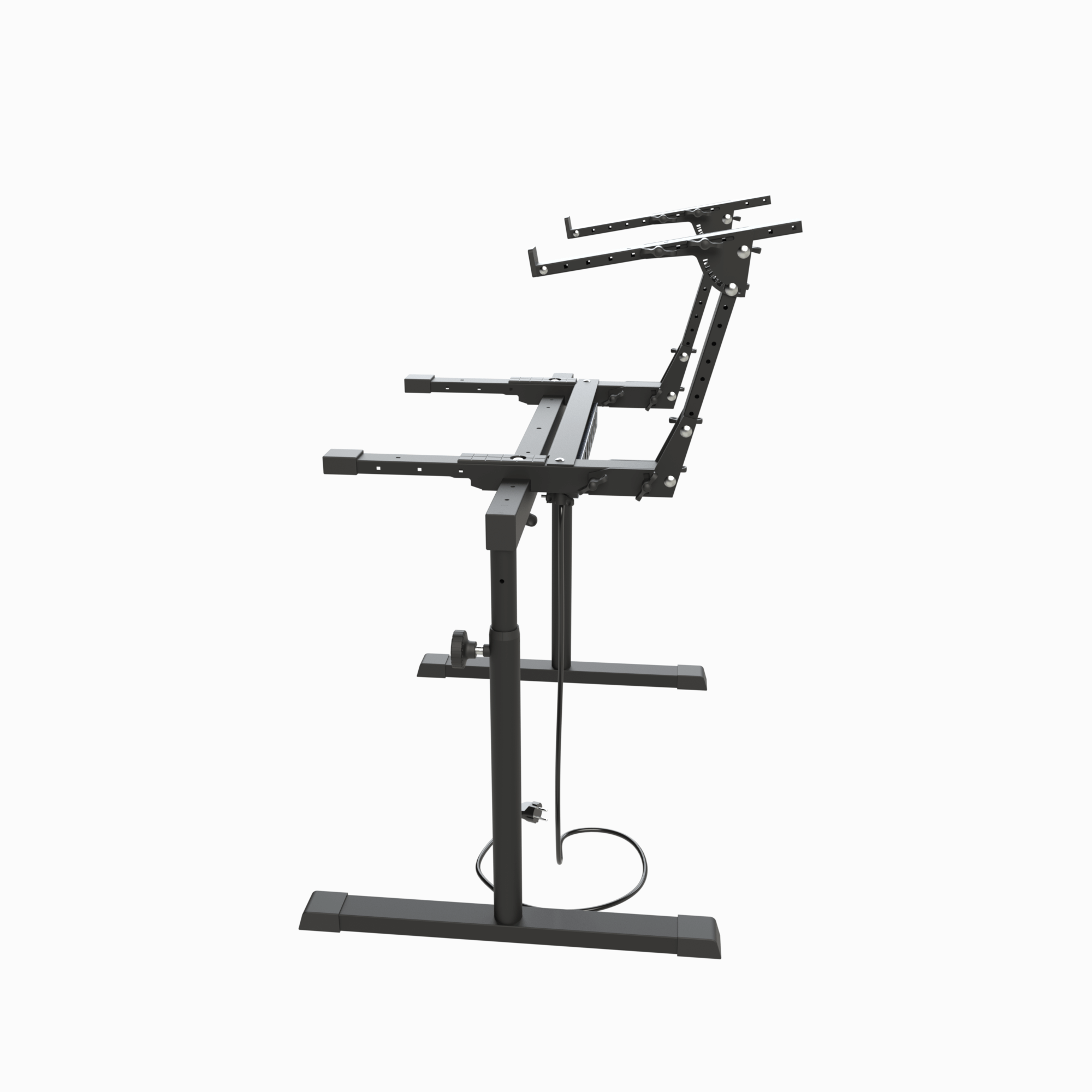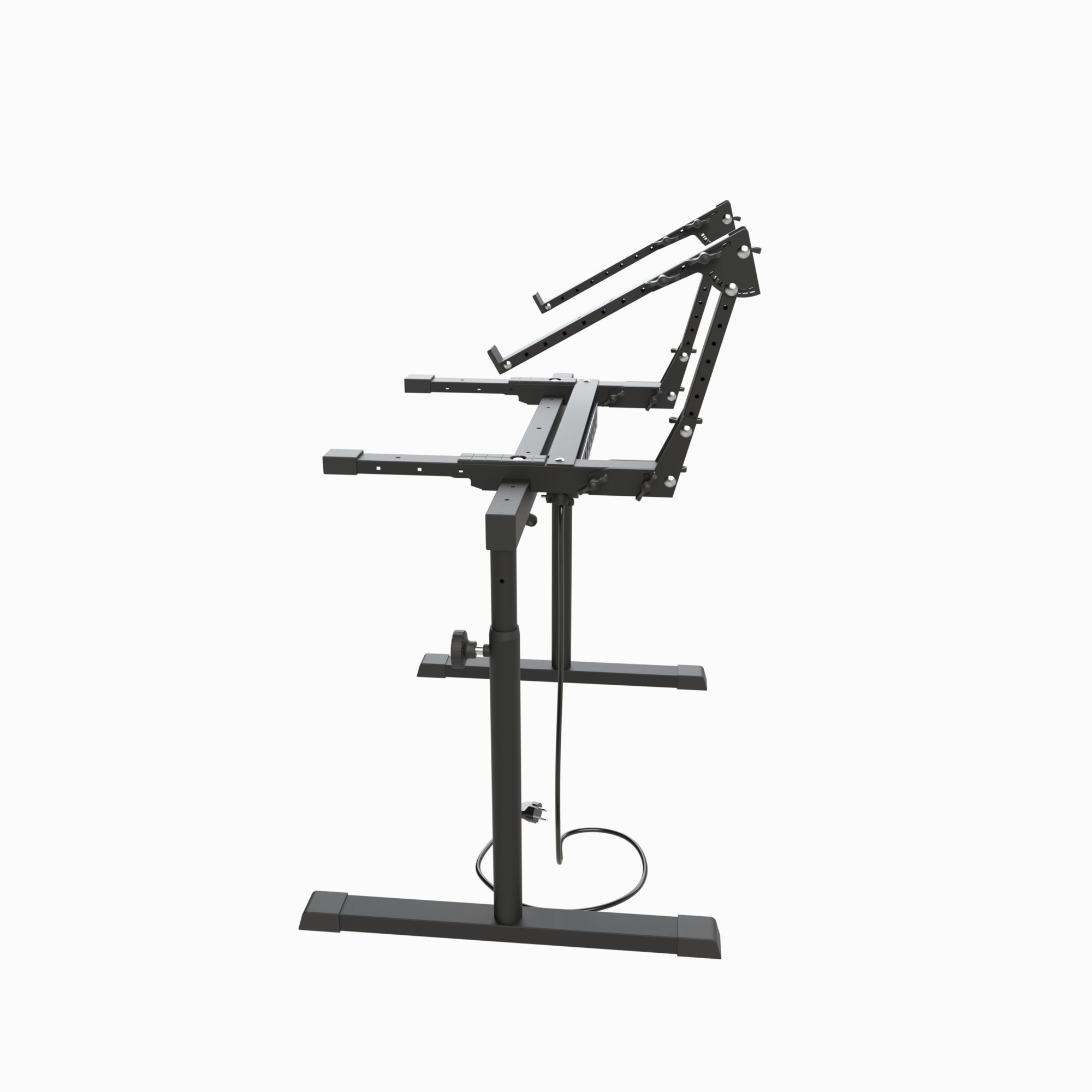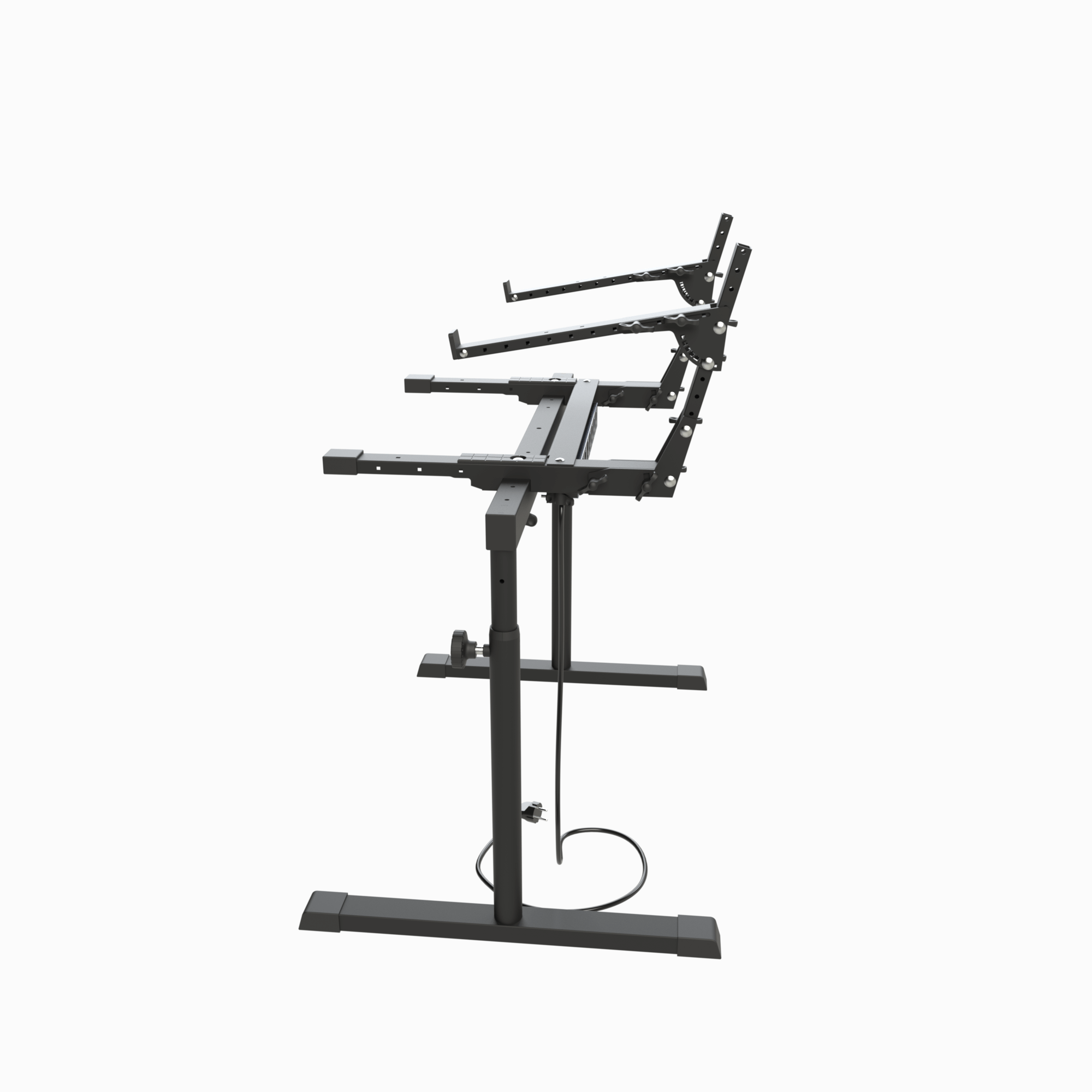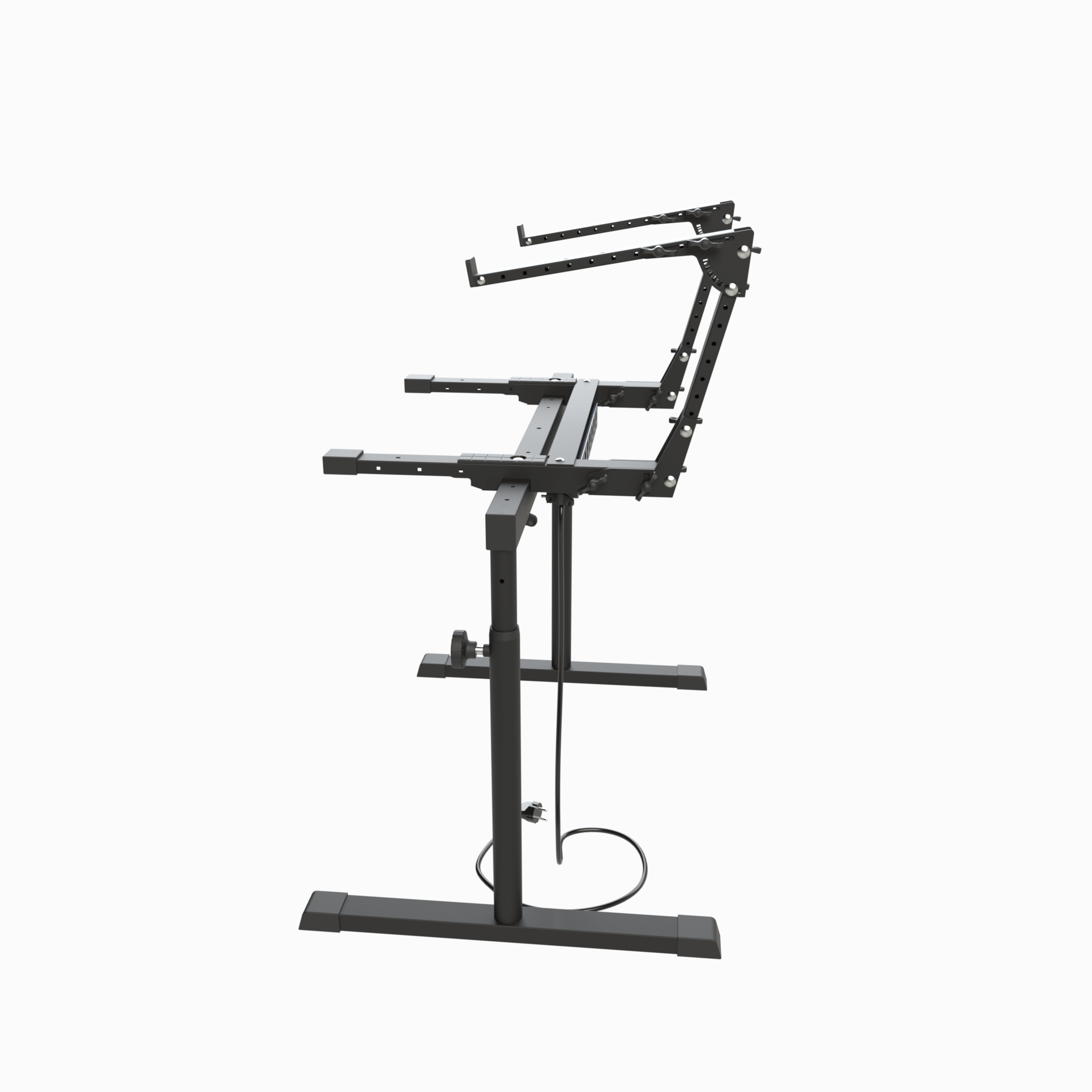 Cedro | Cedro S – Two-Tier Keyboard Stand Set
$333.41 – $441.26
2 tiers
available in three colors
vertically adjustable in 3 positions
tilt angle for 2nd level adjustable in 8 steps
height-adjustable and individually expandable
Description
Size Guide
Additional information
Description
Cedro | Cedro S: Two-Tier Keyboard Stand Sets
Unlock the full potential of your studio or live setup with the Cedro and Cedro S two-tier keyboard stands from Blackpanther Systems. Designed for musicians who require both stability and versatility, these modular stands are a game changer for organizing your gear in a comfortable and efficient manner.
Key Features:
Ergonomic design: Adjust the base height between 60 and 90 cm to find your perfect ergonomic fit. Ideal for musicians of all heights.
Tilt Flexibility: The second tier offers 8 levels of tilt adjustment, ensuring you always have the best angle for optimal usability.
Built-in power strip mount: The Cedro S comes with a built-in 8-way power strip mount, allowing you to conveniently power up to eight devices from your stand. (US customers: power strip not included)
Modular and Expandable: Expand your setup with optional side arms to manage even more gear or keep an eye on your shots with additional screens.
Versatile Utility Shelves: Both tiers accommodate optional shelves such as the Freijo tres, quatro, and dois, making it easy to add synthesizers, amps, or effects.
Adjustable arms: The arms on the second tier are also adjustable in length, with a 54 cm distance between them. The depth of the shelf is 35 cm and can be extended to 45 cm with an optional extender.
Sturdy construction: Stands are constructed of powder-coated steel for durability. The first tier holds up to 40 kg, while the second tier holds up to 20 kg.
Lockable Clamping Screws: The use of ratchet clamping screws provides a high level of stability, ensuring that your setup stays secure.
Technical Specifications
Shelf Spacing: 21.26 inches
Shelf Depth 1st Level: 18.50 inches
Shelf Depth 2nd Level: 13.78 inches
Load Capacity 1st Level: 88.18 pounds
Load Capacity 2nd Level: 44.09 pounds
Overall Dimensions (L x W x H): 37.40 x 25.59 x 47.64 inches
Cedro and Cedro S are perfect for any musician or producer looking for a reliable and flexible solution for their equipment. Whether you are touring or just need an efficient storage solution in the studio, these stands have the features to make your life easier and your performances shine.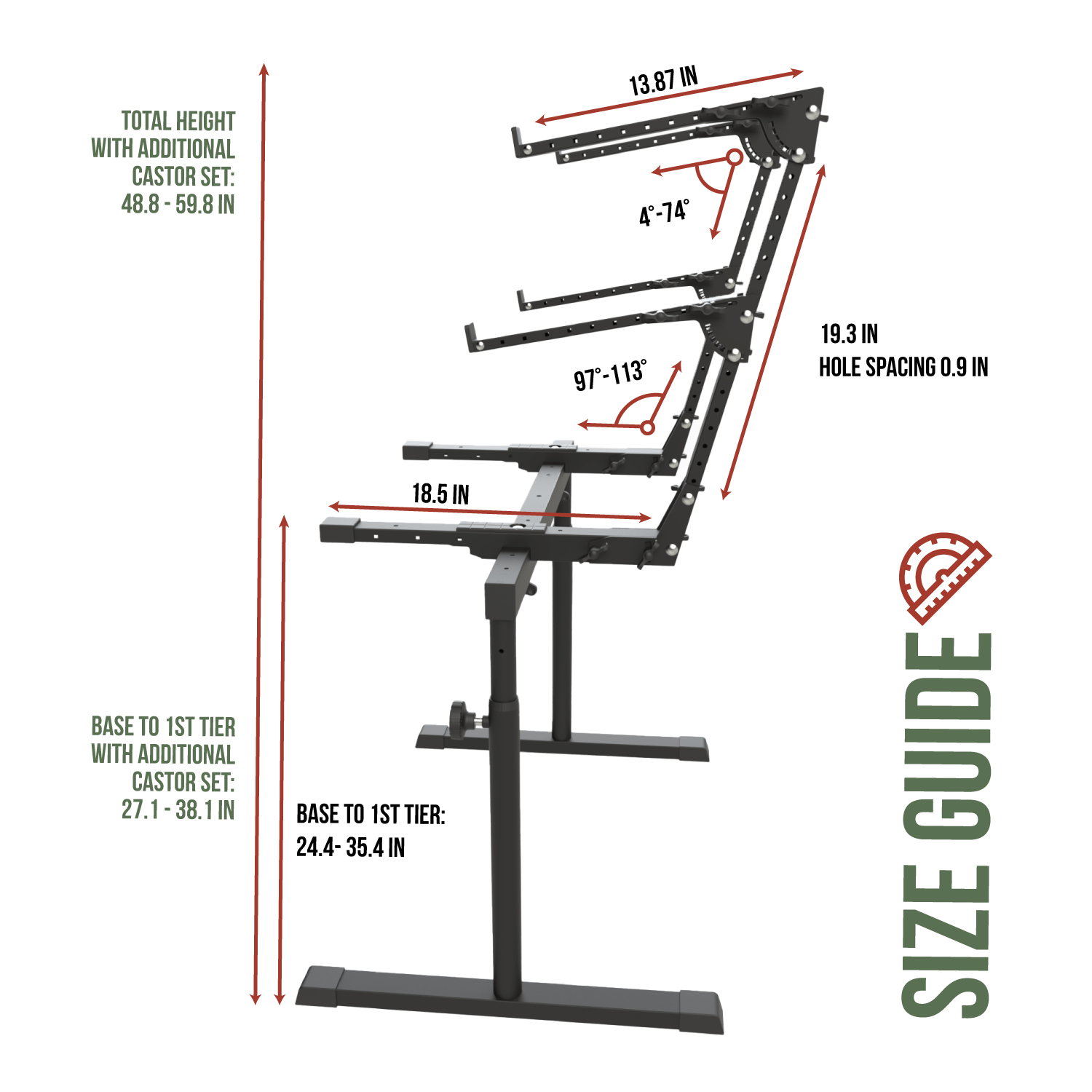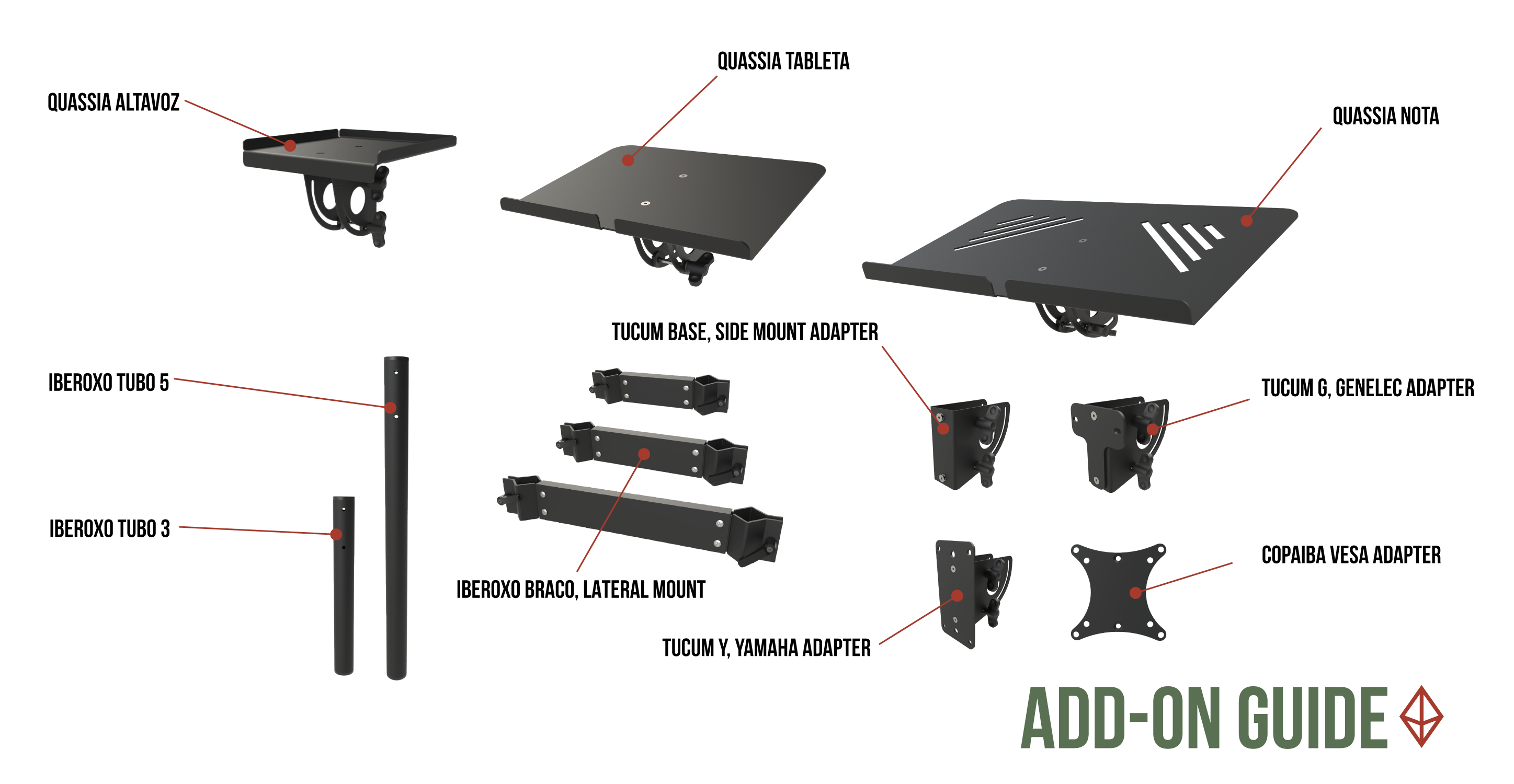 Additional information
| | |
| --- | --- |
| Weight | N/A |
| Dimensions | 24.80 × 35.83 × 36.22 in |
| Color | RAL 3003 Ruby red, RAL 9005 jet black, RAL 9016 Traffic white |
| Mouting bracket for power stips | Without Mouting bracket, With Jatoba angulo 8 – Mounting bracket for power strips (Cedro S) |
| load-capacity-1st-level | 88.18 Ibs |
| load-capacity-2nd-level | 44.10 Ibs |
| support-distance | 21.26 in |
| support-depth-1st-level | 18.50 in |
| support-depth-2nd-level | 13.78 in |
| installation-dimension | 37.40×25.60 in |